California independence 1 step closer as AG paves way for potential 2018 'referendum'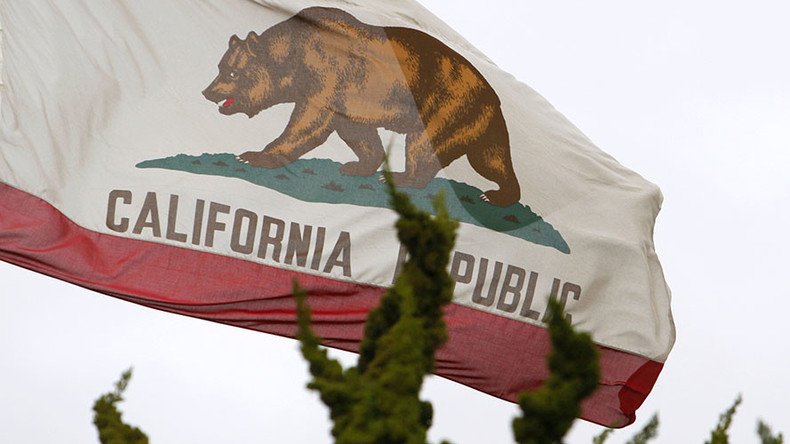 A new California independence campaign has got the go ahead to collect signatures for its 2018 'Calexit' ballot initiative.
The state attorney general issued an official ballot measure title and summary, Tuesday.
California Freedom Coalition can now start gathering the more than 585,000 signatures needed to qualify for the 2018 ballot.
This is the second official bid to make California an independent nation in the wake of Trump's election victory last November.
Previous efforts by 'Yes California' ended in April after reports of Calexit affiliations with Russia undermined the campaign.
READ MORE:'Calexit' breaks up, ends petition for 2018 California ballot
The movement, which received state authorization to begin collecting signatures last year, opened an embassy in Moscow in December. It's leader, Louis J. Marinell, specifically came under the spotlight for his connections to Russia.
Separatist group California Freedom Coalition launched the same month with the support of Yes California's former Vice President Marcus Ruiz Evans.
Announcement: Yes California VP Marcus Ruiz Evans to join the new California Freedom Coalition to assist them in growth and development.

— Yes California (@YesCalifornia) April 17, 2017
The initiative is adopting a more gradual approach and describes itself as a "100 percent California-based" grassroots organization, independent of other Calexit groups.
California Freedom Coalition board member Steve Gonzales told LA Weekly in May that the proposal, if adopted, would offer lawmakers two other options aside from full secession.
These would include reform of voting rights and districts; and the option to keep California as a quasi-independent state within the union where decisions at the federal level would have little impact on the lives of Californians.
The road to secession would first start with the formation of a commission to advise on avenues of pursuing independence. The measure would also instruct the governor and California congressional delegation to negotiate more autonomy for the state in any journey towards independence.
You can share this story on social media: