Chipotle stock tumbles after norovirus & rodent incidents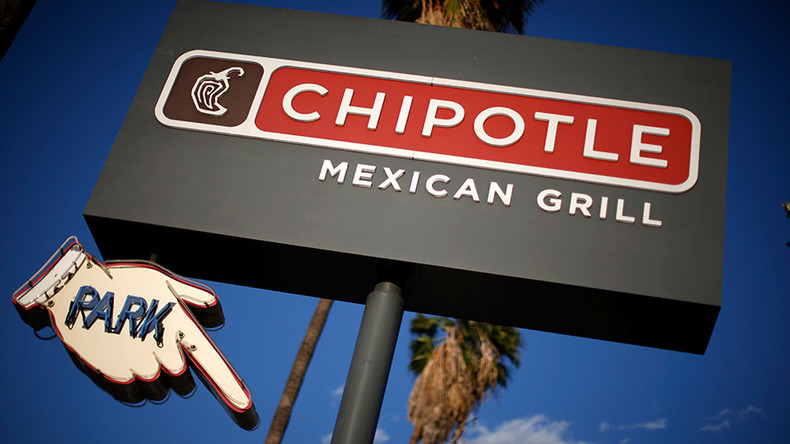 Chipotle is facing a backlash in the stock market following a rodent infestation caught on video at a Dallas location and an infection of norovirus at a Virginia store. The fast food chain's stock has so far dipped three percent.
On Tuesday, reports from Dallas said that rats were falling from the ceiling at a Chipotle Mexican Grill restaurant.
Read more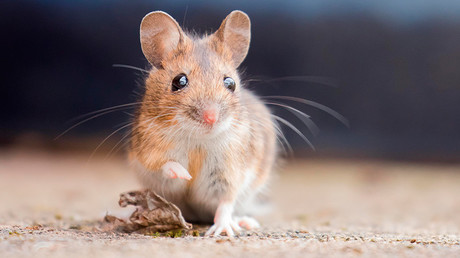 "If we would have been sitting at the table next to that it definitely would have fell on top of our food because it was literally right there," customer Daniela Ornelas told KXAS. "I just kept wondering what it was, and I kept looking around until I looked at the floor, and I saw three rats, and I ran."
A Chipotle spokesperson delivered a statement to KXAS, insisting this was a one-time incident.
"We learned yesterday that mice got into a restaurant," the statement read, "and we immediately contacted professionals who identified a small structural gap in the building as the likely access point. We're having it repaired. Additionally, we reached out to the customer to make things right. This is an extremely isolated and rare incident and certainly not anything we'd ever want our customers to encounter."
Another Chipotle in Sterling, Virginia, is the source of as many as 133 people reporting to have fallen ill after eating there. On Thursday, it was reported that one of those customers tested positive for a norovirus. Another 89 customers have used the crowdfunded website iwaspoisoned.com to report their own illnesses, according to Reuters.
Victor Avitto, who serves as the environmental health supervisor for the Loudoun County Public Health Department, said the Virginia location was closed briefly this week after the reports surfaced. The restaurant reportedly closed on Monday and underwent a deep cleaning process which resulted in the reopening on Wednesday, Reuters reported.
Chipotle's CEO issued a statement on the situation.
"The safety and well-being of our customers is always our top priority. The event that occurred at this restaurant is consistent with Norovirus which can be introduced by people into any closed environment like schools, cruise ships, nursing homes or restaurants. It is unfortunate that anyone became ill after visiting our restaurant, and when we learned of this issue, we took aggressive action to correct the problem and protect our customers," Steve Ells said.
READ MORE: New York firm forced to recall millions of 'contaminated' hot dogs over reports of bone pieces
The bad news coming from the two restaurants has brought with it more negative consequences for the company's financial standing. Wells Fargo and BMO Market Securities decided to downgrade Chipotle's stock after the recent bad press.
Andrew Strelzik, of BMO, said in a note to clients on Wednesday, "While norovirus at a single location is not overly significant on the surface, we believe there is greater uncertainty now as there is a reasonable probability that media coverage will outweigh the severity of the incident and create renewed same-store sales weakness, expanding downside risk within our framework," according to KXAS.
However, a brokerage firm, Telsey Advisory Group, upgraded Chipotle's stock that same day, saying that a lower price of stock is beneficial to investors due to interest in the company's long-term plans.
The number one cause of illness from contaminated food in the US is norovirus. It results in an estimated 19 to 21 million illnesses each year. The disease is highly contagious and has been known to spread from person to person and through food which is prepared by an infected person, according to the US Centers for Disease Control and Prevention.