New York firm forced to recall millions of 'contaminated' hot dogs over reports of bone pieces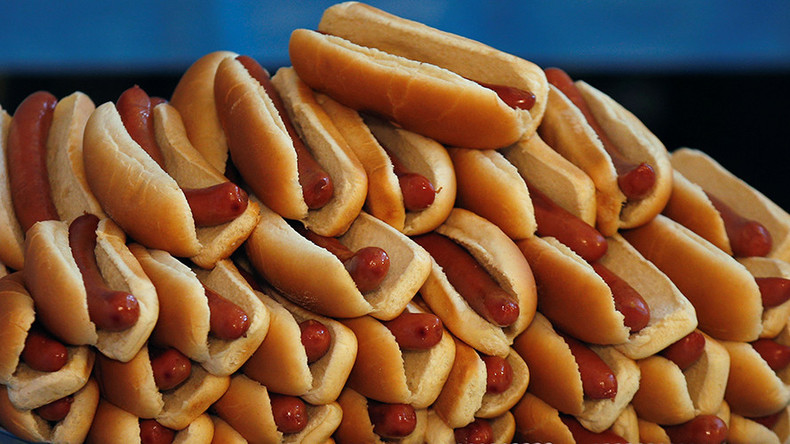 The US food safety watchdog has declared a Class I health risk – the highest possible level – as a Bronx-based meat company is withdrawing some 7 million pounds of hot dogs and sausages from across the US, following complaints of bone fragments and one report of a minor injury.
The US Department of Agriculture's Food Safety and Inspection Service (FSIS) issued a safety alert Saturday, announcing that Marathon Enterprises Inc is recalling over 30 items, which might have been "contaminated with extraneous materials, specifically bone fragment."
Read more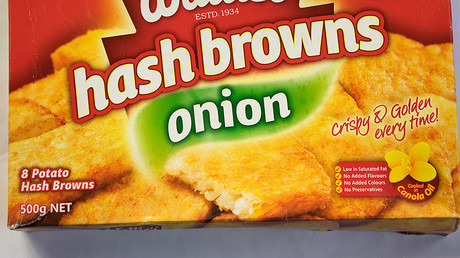 A whopping 7,196,084 pounds (3,264 tons) of beef and pork are to be pulled from shelves. "Consumers who have purchased these products are urged not to consume them. These products should be thrown away or returned to the place of purchase," the agency's alert warned.
The products were due for customers in retail and institutional locations, the statement read. The meat products are available under a range of brands, but the majority of them bear the Sabrett Hot Dogs logo.
READ MORE: Too hot to handle: Massive recall of exploding Samsung washing machines (VIDEO)
"Sabrett deeply regrets any concern or inconvenience this has caused its loyal customers," Marathon Enterprises Inc said in a statement, adding, that it has a "robust internal food safety program" installed in place and treats the issue of food safety with all due seriousness.
It went on to announce that those who had already bought their products and who wished to be compensated would be refunded in full by the company.
READ MORE: 'Oh, Lord, won't you recall my Mercedes-Benz?': Fire risk pulls 350k luxury cars off US roads
The alarm was raised after reports of bone pieces in the products started flooding the watchdog's Consumer Complaint Monitoring System (CCMS), beginning July 10. There's been one reported injury case, supposedly inflicted by a piece of bone stuck in the meat. The person concerned is said to have suffered a "minor oral injury." No other cases of injuries resulting from the consumption of potentially hazardous hot dogs have been reported.
Meanwhile, the FSIS assigned the highest possible level of recall associated with a health risk –Class I – meaning, "there is reasonable probability that the use of the product will cause serious, adverse health consequences or death." The oldest batches that are subject to a removal date back to March 17, while the newest ones come out on July 4. According to Fortune, Sabrett distributes its products in 21 US states, mostly along the US east coast.