Chopper's emergency water landing near NY beach caught on camera (VIDEOS)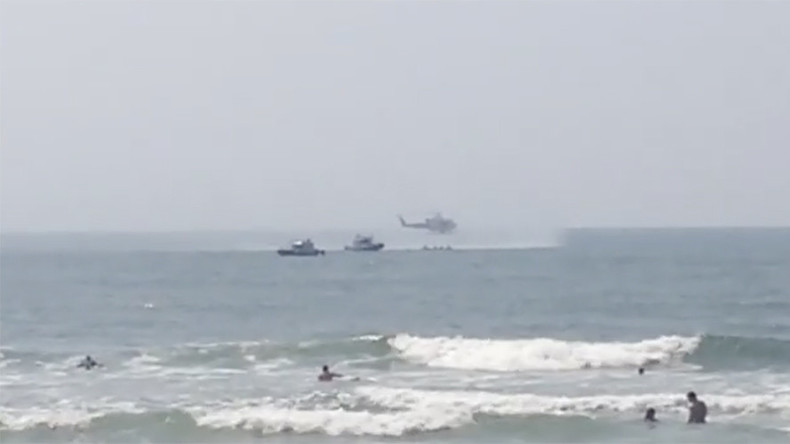 A helicopter carrying two people was forced to make a "controlled landing" in the Atlantic Ocean off the shore of Gilgo Beach on New York's Long Island on Wednesday morning. There were no immediate reports of injuries.
Radar data indicates helicopter reported down in the water off Long Island departed 30th St Heliport in Manhattan, tried to make the shore. pic.twitter.com/aFyQiENqWW

— Jason Rabinowitz (@AirlineFlyer) July 19, 2017
The pilot issued a mayday call at approximately 10:25am local time according to CNBC New York, citing the Federal Aviation Authority. The aircraft went down shortly after about a half mile off shore. Rescue personnel responded immediately and ferried the people to shore.
A Coast Guard official said the helicopter, which had taken off from Westchester Airport, suffered a mechanical failure but did not specify exactly what kind, reported CNBC.
The Robinson R44 helicopter is designed to land in the water and is often used for tours, marine photography and training purposes.
This particular model has been involved in 221 crashes since 1993, resulting in 203 fatalities, reports CNBC New York, citing the National Transportation Safety Board.
An FAA investigation into the incident has been launched.