Trump intervenes to get visas for Afghan robotics girls' team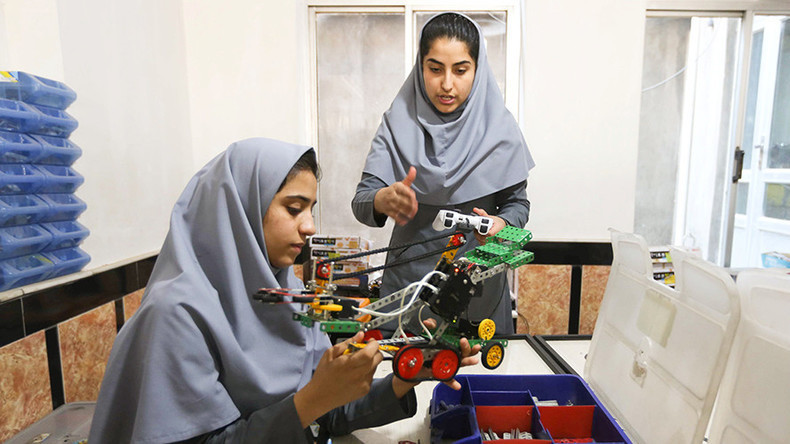 A team of Afghan girls will be allowed into the US to participate in an international robotics competition, after President Donald Trump personally intervened to grant them access, the White House has confirmed.
The six girls, from Afghanistan's Herat province, were supposed to attend the First Global Challenge competition in Washington, DC, but their visa applications were rejected by the US embassy in Kabul ‒ twice.
Trump raised the issue with his national security adviser, H.R. McMaster, last week, when they were in Germany for the G20 summit, a senior administration official told AP on condition of anonymity.
The State Department and Homeland Security came up with several options, and the National Security Council ultimately chose to "parole" the team, allowing them to enter the US for up to 10 days.
The parole option allows a person otherwise denied a US visa to enter the country because of an emergency, for a humanitarian purpose, or because the visit is deemed to be in the public good.
"The State Department worked incredibly well with the Department of Homeland Security to ensure that this case was reviewed and handled appropriately," Dina Powell, deputy national security adviser for strategy, said in a statement.
"We could not be prouder of this delegation of young women who are also scientists ‒ they represent the best of the Afghan people and embody the promise that their aspirations can be fulfilled. They are future leaders of Afghanistan and strong ambassadors for their country," Powell added.

Read more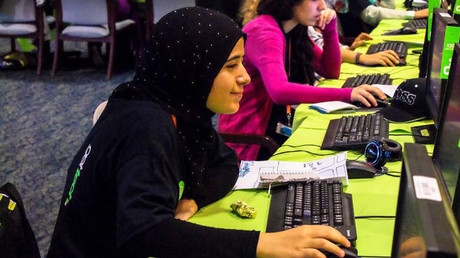 First Global, organizers of the robotics competition that features 163 teams from 157 countries ‒ including a team of Syrian refugees ‒ welcomed the decision.
"I truly believe our greatest power is the power to convene nations, to bring people together in the pursuit of a common goal and prove that our similarities greatly outweigh our differences," said Joe Sestak, the organization's president.
The Afghan girls' team built a robot that can move objects to put them in correct places and recognizes orange and blue colors.
The news that their visas had been denied prompted critics to blame Trump's temporary travel ban, which affects visa applicants from Iran, Libya, Syria, Somalia, Sudan and Yemen, all countries with a Muslim majority population. Afghanistan, however, is not on that list.
The State Department had declined to comment on why the team's visa requests were denied, saying that they could not comment on individual applications, and that every visa application is adjudicated on a case-by-case basis and in accordance with US law.
Earlier this week, the State Department announced its ongoing support for the "TechGirls" initiative, bringing young Muslim women from the Middle East and North Africa to the US for a three-week exchange program intended to promote women's interest in science, technology, engineering and mathematics (STEM) fields.