Lack of weed prompts 'state of emergency' in Nevada
Published time: 10 Jul, 2017 22:49
Edited time: 11 Jul, 2017 08:01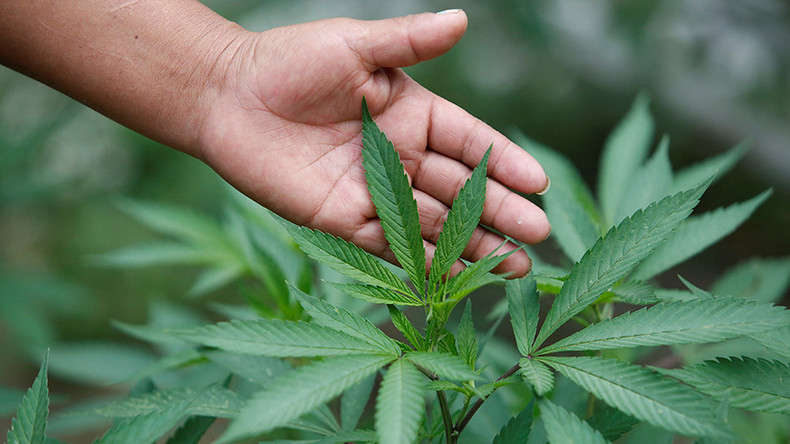 There's a reefer shortage madness in Nevada, where – after just one week of recreational marijuana sales – supplies are drying up. The governor has approved an "emergency regulation" to ease licensing to keep the new industry puffing along.
When Nevada voters approved commercial sales of weed to adults over 21 in a November ballot measure, the joke was that buffets would soon be emptied. Instead, just one week after the law went into effect July 1, the marijuana dispensaries are the ones unable to keep up with customer demand.
The problem is that none of the seven applications from liquor distributors have been approved, leaving 47 dispensaries without reliable product transportation. Current law states that no other distributors than ones in the wholesale alcohol industry can apply for the first 18 months of sales.
Governor Brian Sandoval (R) declared a state of emergency on Friday to expand what kinds of applicants can be approved to do the job. The department is set to adopt the licensing rule changes as soon as Thursday, July 13.
One of the major reforms that the emergency regulation could produce is empowering the taxation department to make a determination of sufficiency – i.e. how many distributors the industry needs. The statement signed by the governor warns that inaction "will result in many of these employees losing their jobs and will cause this nascent industry to grind to a halt."
The statement also estimated that "well over" 40,000 transactions were made during opening weekend of legalized recreational marijuana sales. The July 4 Independence Day certainly propelled sales even further than many anticipated, and even with dispensary owners stocking up in advance, some fear they may have to close down their businesses.
READ MORE: 4 governors ask Trump admin to chill out on marijuana enforcement
The taxation department previously failed to open up the licensing process, when the liquor industry sued to prevent the reform in state court in May. The department had said that the few alcohol distributing companies did not meet the set standards.