US Army soldier charged with killing wife & New York state trooper
Published time: 10 Jul, 2017 16:20
Edited time: 11 Jul, 2017 07:47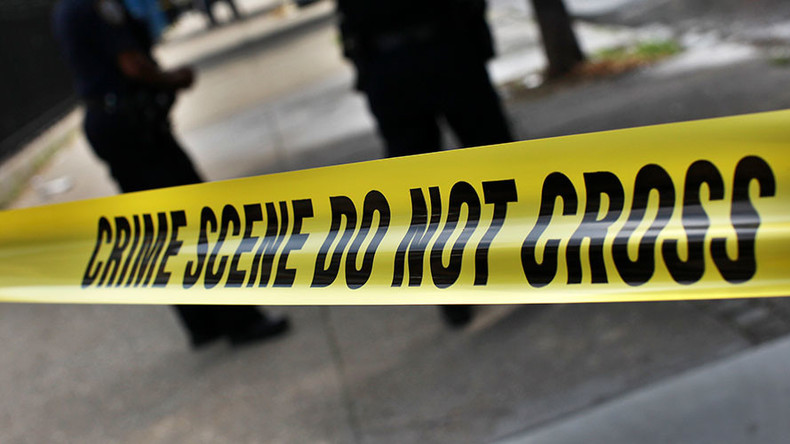 A US Army soldier was arrested and charged with murder for reportedly killing his wife during a domestic dispute and a New York state trooper who came to investigate.
The infantryman, Justin Walters, 32, was charged on Monday with first and second-degree murder for the shooting deaths.
State Trooper Joel Davis, 36, had responded to a call of shots fired during a domestic dispute shortly after 8pm on Sunday in a rural home in Theresa, near the Canadian border. As he approached the house he was shot once and killed.
Walters' wife, Nichole, 27, was found dead inside the home afterwards. She had also been shot.
Justin and Nichole Walters lived in a double-wide trailer on the property.
A second woman, who lives in a shed on the property, was also shot and suffered non-life threatening injuries, according to WWNY.
Walters is an active duty US Army infantryman stationed at nearby Fort Drum, according to the New York state police.
State police said the shooter put his gun down and surrendered when a backup unit arrived.
"Trooper Davis served as a member of the New York State Police for four years and his death is yet another sad reminder of the risks law enforcement officers face each day in order to protect our communities and serve the residents of this great state," Governor Andrew Cuomo said in a statement, adding that "the entire New York family grieves" for Davis.
Davis is survived by his wife and three children.
The attack on the state trooper came less than a week after a New York police officer, Miosotis Familia, was killed during an ambush on July 5, while sitting in a marked police vehicle. The attacker was later killed by officers, according to the NYPD.
Familia was wrapping up her shift in a mobile command when the gunman walked up to the vehicle and fired a single round from a handgun through a passenger-side window, according to Deputy Chief Jason Wilcox, commander of detectives in the Bronx.
The bullet struck the officer in the head. She was rushed to hospital but died three hours later.
Fatalities of law enforcement officers are up 24 percent so far since 2016, with 67 dead. Two dozen of those deaths were firearm-related, according to the National Law Enforcement Officers Memorial Fund.
Lawmakers in several states have introduced legislation that would make attacks on law enforcement a hate crime. Last December, a bill was introduced in California that would create stiffer penalties for those convicted.
US Attorney General Jeff Sessions said in a statement issued about Familia's killing that she was "unjustly targeted and murdered in a cowardly unprovoked attack."
"This murder in cold blood is a tragedy, and sadly it is the latest in a troubling series of attacks on police officers over the past two years," wrote Sessions. "These attacks must stop and we must honor the service of every law enforcement officer and the memory of those we have lost in the line of duty."