Opioid prescriptions decline but problem persists, CDC says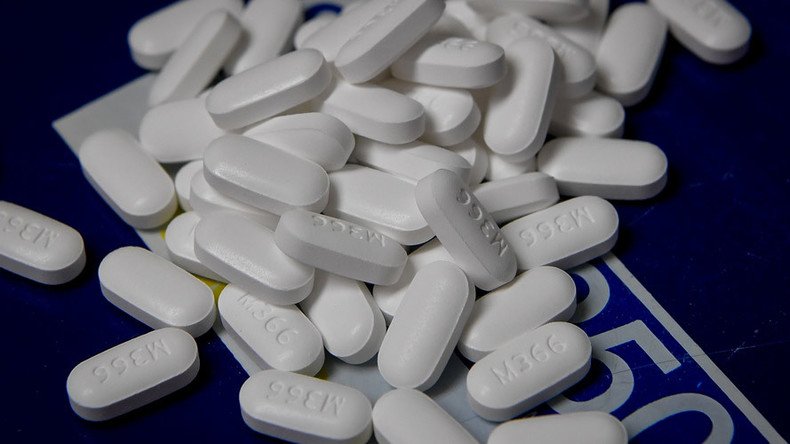 Prescriptions for opioids in the US have dropped since 2010, but enough painkillers are still being prescribed to keep every American high for three weeks straight, the Centers for Disease Control and Prevention (CDC) said in a new report.
The amount of opioids prescribed per capita in 2015 was still three times as high as it was in 1999, the CDC said in the July edition of Vital Signs, published Thursday.
"The amount of opioids prescribed in the US is still too high, with too many opioid prescriptions for too many days at too high a dosage," said Anne Schuchat, acting director of the CDC.
Prescriptions peaked in 2010 at 782 morphine milligram equivalents (MME) per person, and dropped to 640 MME in 2015, the last year for which data was available.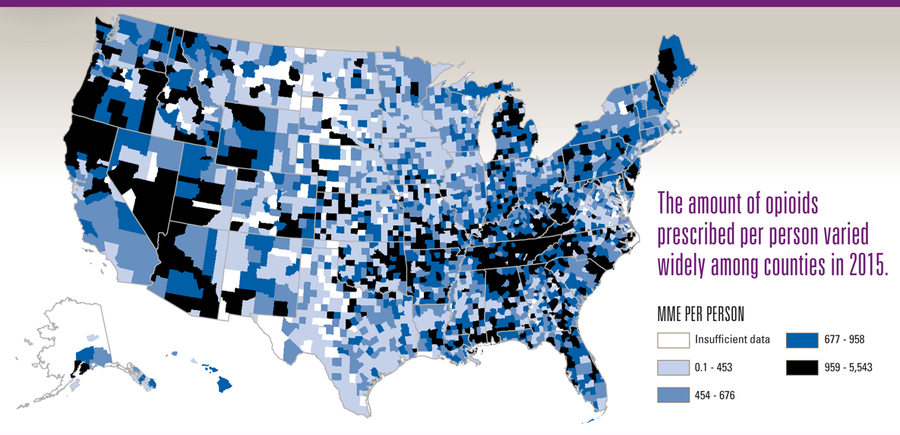 Between 2012 and 2015, the number of prescriptions dropped by 13 percent, from 81.2 per 100 people to 70.6. That is still four times the rate of some European countries, and enough to keep every American hopped up on painkillers for three weeks, Schuchat said.
"We're still seeing too many people get too much for too long," Schuchat told the Washington Post.
Between 2000 and 2015, prescription opioids killed nearly 180,000 Americans.
In 2015 alone, over 33,000 American died of opioid overdoses. Of those, 13,000 died from heroin and more than 15,000 died from various prescribed narcotics, the CDC said. Earlier this year, the National Center for Health Statistics (NCHS) reported that heroin overdose deaths had quadrupled between 2010 and 2015.
The agency estimates that more than 2 million Americans are addicted to opioids; with dependence, abuse and overdoses creating created an estimated annual "economic burden" of $78.5 billion.
In 2014, there were 1.27 million emergency room visits or inpatient hospital stays for opioid-related health problems, according to a report from the Agency for Healthcare Research and Quality (AHRQ), published in June.
More opioids were prescribed in the so-called "micropolitan" areas ‒ small cities and larger towns ‒ with a greater percentage of white residents, high unemployment, and a greater rate of diabetes and arthritis, CDC's research indicated.
However, county-level characteristics – such as demographics, urban versus rural and income level – only explained about a third of the difference in prescription rates.
"While some variation in opioid prescribing is expected and linked to factors such as the prevalence of painful conditions, differences in these characteristics explain only a fraction of the wide variation in opioid prescribing across the United States," said Dr. Deborah Dowell, chief medical officer in the Division of Unintentional Injury Prevention.
In April 2016, singer and songwriter Prince died in his Minnesota home from an accidental overdose of fentanyl, a prescription painkiller up to 50 times more potent than heroin.
You can share this story on social media: