Revolutionary heroin vaccine could help stem opioid epidemic
Published time: 5 Jul, 2017 12:42
Edited time: 6 Jul, 2017 10:22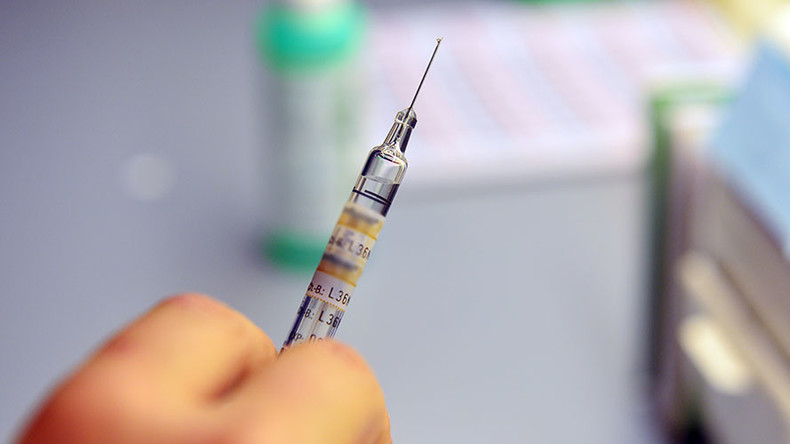 A vaccine blocking the euphoric effects of heroin could soon be on the way after it proved effective during trials in rhesus monkeys. Researchers hope to test the potentially revolutionary vaccine on humans.
Developed by The Scripps Research Institute (TSRI) in California, it's the first vaccination against an opioid to pass this stage of preclinical testing, offering hope to the millions of addicts worldwide.
It works by exposing the immune system to an element of heroin's molecular structure, which then triggers the body's defence mechanism to produce antibodies against the opioid and, crucially, its psychoactive effects.
These antibodies neutralize the heroin molecules, blocking them from reaching the brain and causing a 'high'. The hope is that by blocking the euphoric feeling, users won't be motivated to take the drug, therefore preventing recovering addicts slipping into relapse.
In this trial four rhesus monkeys that were given three doses of the vaccine showed an effective response in neutralizing varying doses of heroin. The vaccine was most effective in the first month but could last over eight months.
Furthermore, two of the four monkeys had been pre-tested with the same vaccine seven months previous for a more basic trial and researchers discovered that these two showed a much higher response to the treatment the second time around.
"We were really encouraged to see the vaccine produce such lasting effects in non-human primate models," study author Paul Bremer said in a press release.
The fact the two primates exhibited a higher response to the vaccine the second time suggests that the body held a "memory" of the vaccine. If this proves correct, human addicts would have long-term immunity to heroin.
"We believe this vaccine candidate will prove safe for human trials," said study leader Kim Janda, adding that they've discovered no negative side effects from the vaccine.
The research was published in the Journal of the American Chemical Society.