Bored now: US diplomat caught napping between Syria peace talks (VIDEO)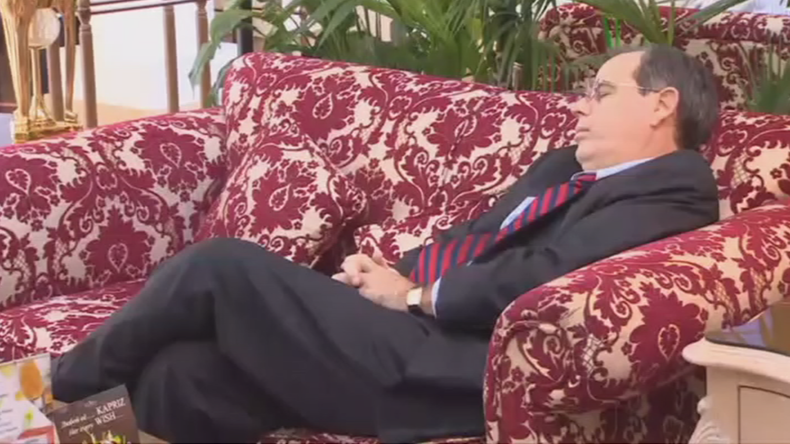 The diplomat representing the US at the Syria peace talks in Astana, Kazakhstan apparently found the entire affair too tiring, as cameras captured him stealing some shut-eye on a hotel sofa.
The fifth round of talks, sponsored by Russia, Iran and Turkey and aiming to resolve the civil war in Syria, convened in the capital of Kazakhstan Tuesday. It was the second round of talks attended by Acting Assistant Secretary of State for Near Eastern Affairs Stuart Jones on behalf of Washington.
At some point in between the negotiating sessions, a Ruptly news agency crew came upon Jones, fast asleep on a sofa.
Jones is the senior State Department official at the Bureau of Near Eastern Affairs, which covers the Middle East and North Africa, from Iran to Morocco. A career Foreign Service officer, he previously served as US ambassador to Iraq (2014-2016) and Jordan (2011-2014).
Read more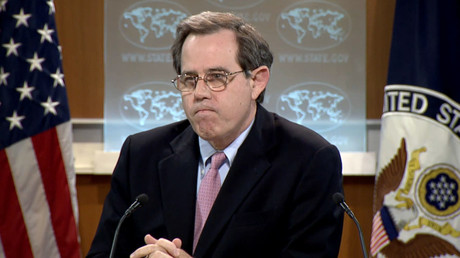 Jones has made headlines twice this year already. In late May, he responded to a reporter's question about democracy in Saudi Arabia with nearly 20 seconds of uncomfortable silence.
Earlier that month, Jones accused the Syrian government of installing a crematorium in the Saydnaya prison complex, "which could dispose of detainees' remains with little evidence."
The key piece of evidence he offered was a satellite photo from 2015, showing the complex covered in snow, except for one building.
"That would be consistent with a crematorium," he said.
Jones accused Damascus of constructing the crematorium in 2013 to "cover up the extent of mass murders taking place in Sednaya prison." He also said the US believes about 50 prisoners are killed each day at the facility north of Damascus.
The Syrian government rejected the accusations, describing them as "lies" and "fabrications" and part of a "new Hollywood plot" to justify US intervention.
The Trump administration is taking its time to replace senior State Department staff, leaving many Obama administration holdovers like Jones in key positions.