State Dept official stumped for 20 seconds when asked why US slams Iran but not Saudis (VIDEO)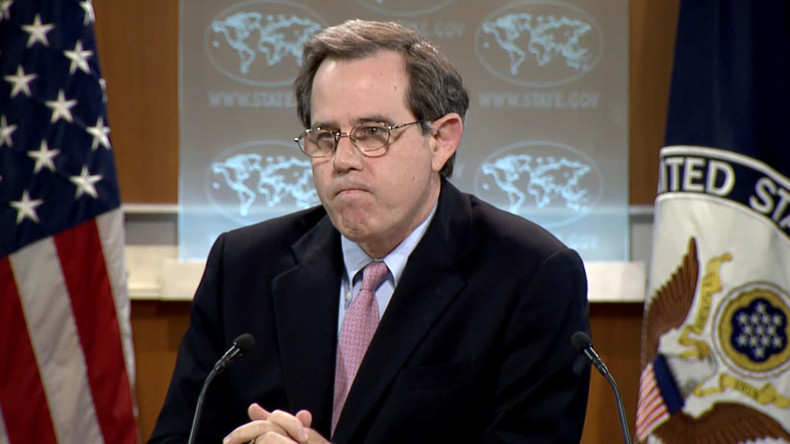 This could be the most uncomfortable State Department press briefing moment yet.
During a press conference about US President Donald Trump's recent trip to the Middle East, AFP journalist Dave Clark asked a department official why the US criticizes the Iranian elections and its record on democracy, but not Saudi Arabia.
READ MORE: $110bn US-Saudi arms deal sent to Congress, seen as way to protect Middle East allies
"How do you characterize Saudi Arabia's commitment to democracy, and does the administration believe that democracy is a buffer or a barrier against extremism?" Clark asked.
Stuart Jones, acting assistant secretary for Near Eastern Affairs, took a full 19-second pause before responding with a brief comment, saying that during this trip, the US made "significant progress with Saudi and GCC partners in both making a strong statement against extremism".
It was pretty awkward being there, especially as I wasn't trying to embarrass Jones himself

— Dave Clark (@DaveClark_AFP) May 30, 2017
"Clearly, one source of extremism, one terrorism threat, is coming from Iran, and that's coming from a part of the Iranian apparatus that is not at all responsive to its electorate," Jones added.
You can share this story on social media: