US & S. Korea fire tactical missiles, demonstrate 'deep strike capability' to Pyongyang (VIDEO)
The American and South Korean militaries have launched surface-to-surface tactical missiles into neutral waters as a show of force against the latest North Korean ballistic test, despite the joint Russian-Chinese warning not to escalate tensions on the peninsula.
"Eighth US Army and Republic of Korea (ROK) military personnel conducted a combined event exercising assets countering North Korea's destabilizing and unlawful actions on July 4," United States Forces in Korea said in a statement.
READ MORE: Pyongyang claims to have fired first ICBM
"This exercise utilized the Army Tactical Missile System (ATACMS) and the Republic of Korea Hyunmoo Missile II, which fired missiles into territorial waters of South Korea along the East Coast," the military statement added.
US forces also warned that in the case of any further provocation from the North, the missile systems can be "rapidly deployed and engaged" to provide "deep strike precision capability" under all weather conditions.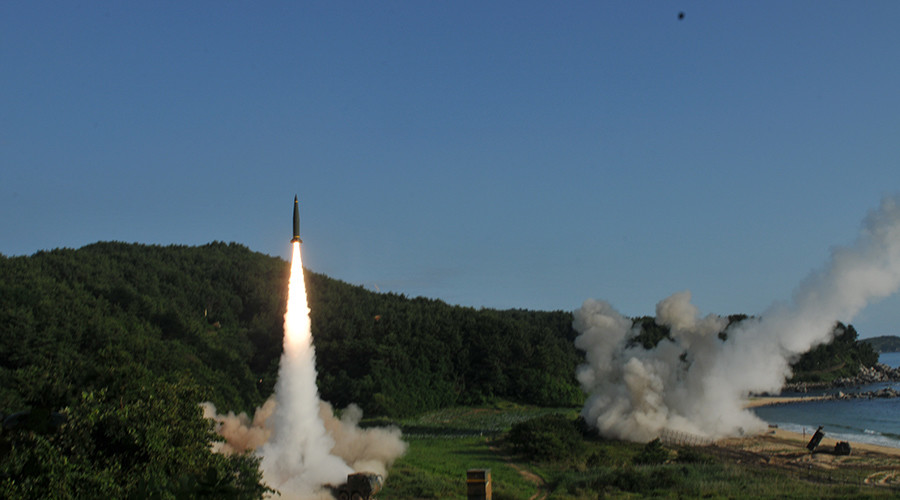 The Army Tactical Missile System (ATACMS) is a guided surface-to-surface missile (SSM) produced by Lockheed Martin. It has a range of some 300 kilometers, and can strike targets deeps inside enemy territory. The guided missile can be fired from multiple rocket launchers, including the Multiple Launch Rocket System (MLRS) M270, and High Mobility Artillery Rocket System (HIMARS).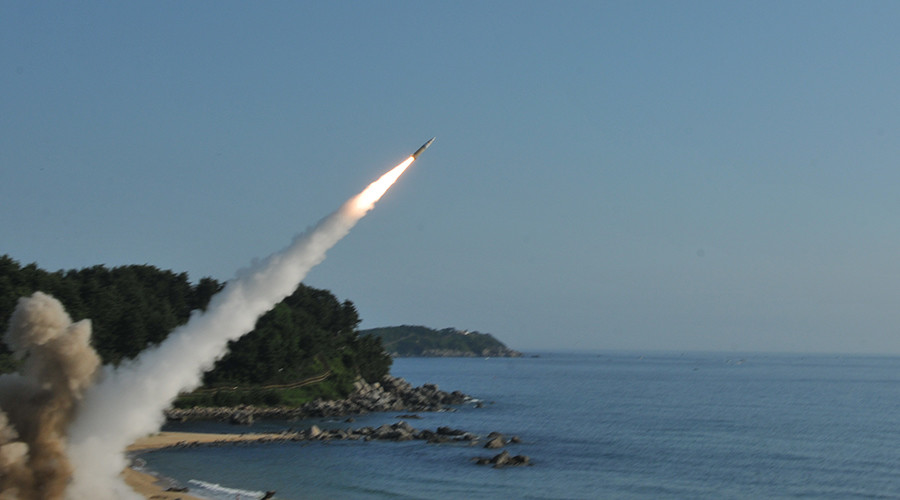 The South Korean Hyunmoo II missile has a range of up to 800 kilometers, but because of the special US-South Korean 2012 agreement, its flight distance has been reduced. The domestically built missile was tested four times prior to Tuesday's launch, the last time on June 23. South Korea's ballistic-missile family includes the Hyunmoo-2A with a range of 300 km kilometers and the Hyunmoo-2B with a range of 500 km, the New York Times noted.
On Tuesday morning, North Korea conducted what it claimed to be its first successful test of an intercontinental ballistic missile (ICBM). The Hwasong-14 ICBM, launched on a steep trajectory, flew some 933 kilometers in 39 minutes reaching an altitude of 2,802 kilometers, according to the country's state television.
The Russian military, however, questioned Pyongyang's claim, saying the missile only flew around 535 kilometers, reaching an altitude of 510 kilometers before falling into the Sea of Japan. The assessment places the North Korean missile fired Tuesday in the category of an intermediate-range ballistic missile (IRBM).
The US Pacific Command initially identified the projectile fired by North Korea as a land-based, intermediate-range ballistic missile. American military data indicated that it flew some 930 kilometers over 37 minutes. Yet, and despite the assessment, the US Secretary of State, Rex Tillerson, lent credibility to North Korea's claim that it launched an ICBM.
"The United States strongly condemns North Korea's launch of an intercontinental ballistic missile. Testing an ICBM represents a new escalation of the threat to the United States, our allies and partners, the region, and the world," Tillerson said in a statement.
Tillerson said global action is required to stop what he called the North Korean "global threat," as he warned countries against supporting Pyongyang. "We will never accept a nuclear-armed North Korea."
The US also called a United Nations Security Council meeting Wednesday to discuss the latest test launch by North Korea.
Meanwhile, Russian President Vladimir Putin and his Chinese counterpart, Xi Jinping, meeting in Moscow, called for a freeze of Kim Jong-un's nuclear and ballistic programs which are in breach of UNSC resolutions.
China and Russia, which share a land border with North Korea, also urged the US and South Korea to desist from conducting war games in the region. Moscow and Beijing said North Korean concerns should be respected in order to peacefully resolve the conflict.
"We've agreed to promote our joint initiative, based on a Russian step-by-step Korean settlement plan and Chinese ideas to simultaneously freeze North Korean nuclear and missile activities, and US and South Korean joint military drills," Putin said at a news conference in Moscow.
You can share this story on social media: