US authorities tapped 3 mln phones in single wiretap order in 2016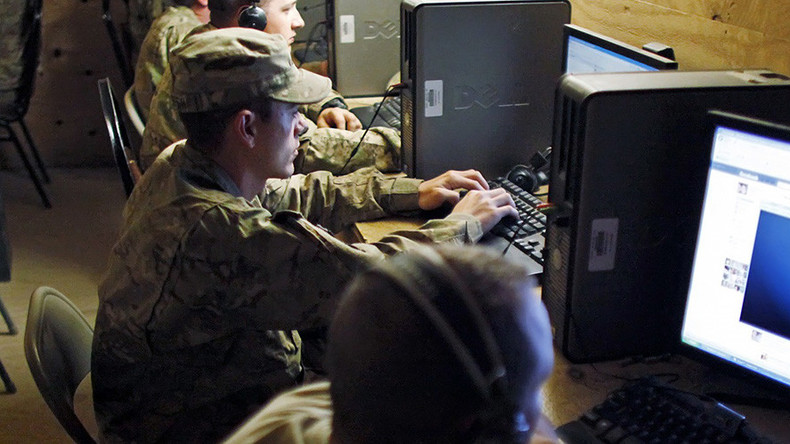 It took US authorities a single wiretap order to intercept and record over 3 million phone calls and messages last year, the Wiretap Report 2016, published by the United States Courts, revealed.
The intercepts were carried out over the course of two months by an undisclosed government agency, which applied for the wiretap order in late 2015, according to the report, brought to media attention by the ZDNet website.
"The federal wiretap with the most intercepts occurred during a narcotics investigation in the Middle District of Pennsylvania and resulted in the interception of 3,292,385 cell phone conversations or messages," the Wiretap Report 2016 reads.
The phone tapping was authorized to facilitate the capture of 26 individuals, suspected of illegal drug-related activities in Pennsylvania.
It cost the US tax payers $335,000 and resulted in around a dozen arrests being made, the report said.
However, none of those detained were convicted or taken to court as the surveillance failed to produce any compelling evidence.
The ineffectiveness of wiretapping is well known, Albert Gidari, director of privacy at Stanford Law School's Center for Internet and Society, told ZDNet.
"They spent a fortune tracking 26 people and recording 3 million conversations and apparently got nothing… I'm not surprised by the results because on average, a very-very low percentage of conversations are incriminating, and a very, very low percent results in conviction," Gidari said.
According to the report, the US federal government, the District of Columbia, the Virgin Islands, Puerto Rico and 44 states currently have legislation that allows wiretapping.
There were 3,168 federal and state wiretaps authorized last year, which was a 24 percent decrease compared to 2015.
Ninety-three percent of all authorized wiretaps last year targeted "portable devices" such as mobile phones and tablets, the paper said.
READ MOREL Microsoft bombarded with record number of US foreign intelligence requests in 2016
Electronic surveillance was mainly employed to investigate drug-related offenses, which accounted for 61 percent of wiretap applications in 2016.
Wiretapping became more expensive, with costs spiking 78 percent compared to 2015 and reaching an average of 74,949.
The most expensive wiretap of 2016 was carried out by the federal government, which spent $5,266,558 on a narcotics investigation in California.
READ MORE: Prison company carried out illegal surveillance on Kansas inmates ‒ federal investigators
Electronic surveillance led to 12,412 arrests last year, with around 10 percent of the suspects later being convicted, the report said.
You can share this story on social media: