Prison company carried out illegal surveillance on Kansas inmates ‒ federal investigators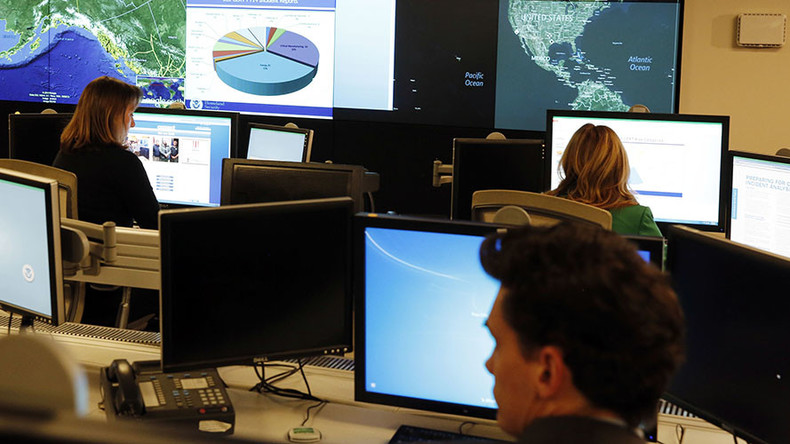 A prison company in Kansas allegedly shared secretly recorded videotapes and audio exchanges between prisoners and their attorneys with prosecutors, according to a federal investigator.
The findings, which involve at least 700 attorneys, come in a federal investigator's report submitted to the Kansas federal court last week.
The special master David Cohen asked to expand his probe to determine whether prosecutors regularly listened to and shared attorney-client conversations. Already, 227 phone call recordings and at least 30 videos of attorney-client meets have been discovered in the US Attorney Office in Kansas City.
Prosecutors obtained the recordings with the help of CoreCivic, the private prison company that runs Leavenworth Detention Center, and Securus Technologies, the company that provides communications services there. In October, Corrections Corporation of America rebranded itself as CoreCivic.
The illegal wiretaps first came to light when a private attorney Jacquelyn Rokusek — in consultation with a client implicated in a drug smuggling case at Leavenworth facility — was shown taped conversations by federal prosecutors seeking to prove she had a conflict of interest. As she watched the video, she told the Daily Beast she accidentally clicked on another file which showed another attorney meeting with their client.
Stunned, Rokusek immediately reported the tapes to the Federal Public Defender's office, which represents about 75 clients at Leavenworth facility.
The scandal emerged due to an alleged smuggling and sale of methamphetamine, synthetic cannabis, and tobacco at Leavenworth Detention Center. The defendants are either inmates, corrections officers or family and friends of inmates who are accused of aiding the smuggling operation.
Prosecutors had been listening to inmates talk to their accomplices outside the prison for months, and had more than enough evidence to build a strong case.
Prosecutors claimed in USA vs. Black that drug dealer Lorenzo Black supplied drugs to a prison guard, Anthony Aiono, who smuggled the drugs in prison and gave them to the head of a drug ring, Karl Carter. The drugs would then go to another inmate, Stephen Rowlette before being distributed to paying prisoners.
In the final six weeks of the investigation, nearly $15,000 had been deposited into Carter's account. Rokusek's client was named as a non-indicted co-conspirator but prosecutors believed he had shared information with his lawyer regarding the USA vs. Black case.
On August 10, 2016, the US District Judge Julie Robison entered an order directing prosecutors to turn over to the court all of the video material they had obtained, and to halt any visual or audio recordings at prisons in her district, which includes the states of Kansas and Missouri.
She also said she intended to appoint a special master to investigate the collection and distribution of the recordings. It is not the first time the private prison company has been accused of violating inmates' constitutional rights.
CoreCivic's head of security told an investigator that cameras in meetings rooms did not record attorney-client conversations. When pressed, however, they admitted it had been recording attorneys and their clients in meetings rooms at Leavenworth and storing the videos for 30 days.
The recording of attorney-client conversations violates the Sixth Amendment of the US Constitution which protects the right to counsel and the confidentiality of a client's communications with his or her attorney.
"Nobody knew, the public defenders didn't know; the judge didn't know. Even some of the people in the US attorney's office didn't know," Peter Joy, who teaches criminal law and legal ethics at Washington University in St. Louis told Slate last year.
Joy added that even if the recordings were only happening in some places, there were no notices to warn attorneys that such monitoring was taking place at all. Joy said there are some countries that have no respect for the accused's privacy and confidentiality.
"But this is so far outside of what's expected and allowed in the constitutional democracy we have," said Joy. "That's what so shocking."
As the probe is likely to be ongoing, it is too soon to say what charges might be brought against the private prison corporation or federal prosecutors.
In a related story, a Brooklyn prosecutor was charged on Monday with faking a judge's signature to extend an illegal wiretap for a year, according to WNBC.
The wiretap was used to monitor phone calls and texts messages, during June 2015 to November 2016, between a police detective and one of her colleagues in what law enforcement described as a love triangle gone wrong.
The assistant district attorney, Tara Lenich, was first arrested last November, and fired.