Justice Department to phase out private prisons citing safety concerns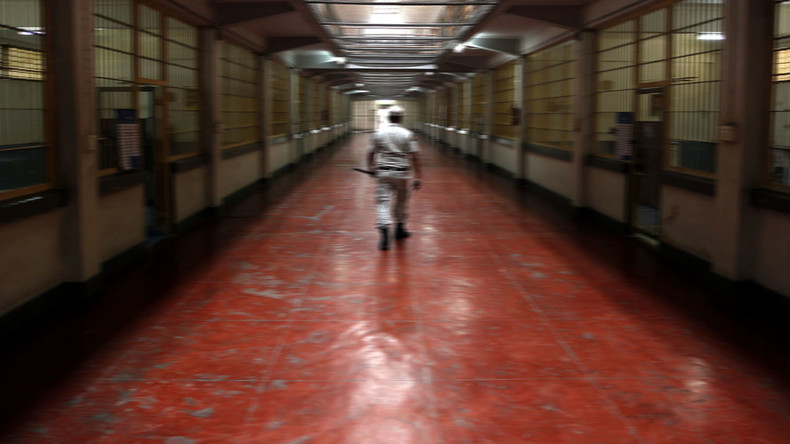 In a few years there will be no private prisons in the US. Following a damning report that found the institutions neither safe nor secure, the Justice Department says it will phase them out.
"This is the first step in the process of reducing – and ultimately ending – our use of privately operated prisons," Deputy Attorney General Sally Yates said in a statement on Thursday, according to The Washington Post. The process may take up to five years.
The US government has contracts with 14 private prisons which, under the new policy, officials are being instructed not to renew. Existing contracts will be allowed to expire over the next five years.
"They do not save substantially on costs and ... they do not maintain the same level of safety and security," Deputy Attorney General Sally Yates said explaining the decision.
Nicole Porter, director of advocacy for The Sentencing Project, told RT that private prisons should not be part of the criminal justice system, and that the announcement is a "huge move."
"The fact that the president has done is a huge move for the federal government in terms of impacting people incarcerated in the federal bureau of prisons. But hopefully it will inspire governors of the 50 states to move away from for-profit prisons. Not all states have private prisons but President Obama's action is certainly a step in the right direction, and hopefully will encourage state officials to make similar moves as well," Porter added.
Porter thinks the shift in the Justice Department is part of a larger effort to reduce the federal prison population.
She also believes the for-profit prison industry emerged at the same time as the increase in prison population.
"The fact that for-profit prisons have in place have created a capacity valve for officials at the federal level and state level…to rely on 'tough on crime' policies," said Porter. "The conditions in the federal [private] prisons are because of the bottom line that for-profit profiteers try to maximize profits so they cut corners in terms of labor, in terms of training for their employees and in terms of providing services, healthcare, food and in prison programming as well."
Porter said shareholders are the ones who benefit from the cuts in services, whereas in public prisons, there is accountability to lawmakers, voters and taxpayers.
Thursday's decision comes on the heels of a critical report from the Justice Department's Office of Inspector General which found "contract prisons incurred more safety and security incidents per capita than comparable [Bureau of Prisons'] institutions."
The report found that "contract prisons confiscated eight times as many contraband cell phones annually on average as the BOP prisons," the prisons "had higher rates of assaults, both by inmates on other inmates and by inmates on staff," and improperly housed "new inmates in Special Housing Units (SHU)" normally used for disciplinary or administrative segregation."
Private prisons are not cheaper, they are not safer, and they do not provide better outcomes for either the prisoners or the state.

— Bernie Sanders (@BernieSanders) August 18, 2016
Yates said the goal of the Justice Department was to ensure "consistency in safety, security and rehabilitation services by operating its own prison facilities." She said the agency has about 195,000 inmates in bureau and private prisons down from a high in 2013 of approximately 220,000.
The Justice Department began contracting with private prisons after the federal prison population increased by 800 percent between 1980 and 2013. Between fiscal years 2011 and 2014, the Bureau of Prisons increased its spending on private prisons from $562 million to $639 million.
The two largest private prison contractors are Geo Group and Corrections Corporation of America (CCA).
Ninety percent of the 1.6 million US prison inmates are held in state-run prisons.
The announcement also comes just days after it was revealed the Obama administration had bypassed public bidding laws to seal a $1 billion deal CCA for a four-year contract to build a detention facility for asylum seekers in Texas.
According to US Immigration and Customs Enforcement (ICE) it was a "unique" deal between the government and a private prison company because it provides "a fixed monthly fee for use of the entire facility regardless of the of the number of residents," of $20 million a month.
You can share this story on social media: