Cops 101: New Jersey wants to teach kids how to deal with police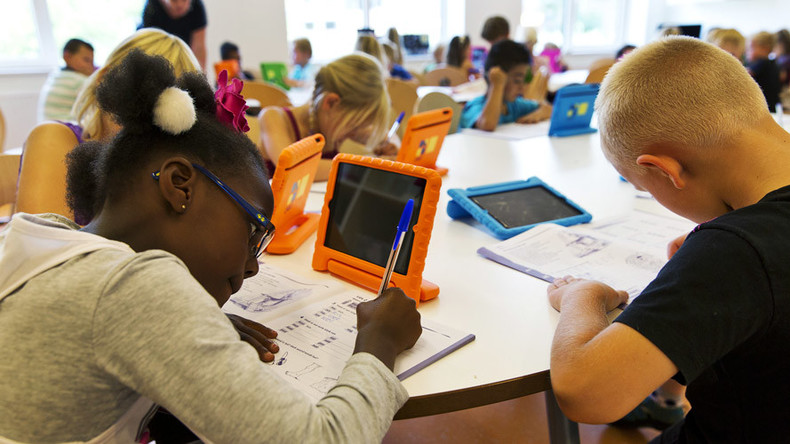 A proposed new bill passed by the New Jersey Assembly requires the state's school districts to teach children how to interact with law enforcement from kindergarten through to grade 12.
"The number of police related shootings around the nation have created a mistrust of police in many communities. This can help rebuild the trust that is essential for law enforcement to work," said the bill's primary sponsor, New Jersey Assemblywoman Sheila Oliver.
The proposed legislation, which has yet to be voted on by the state's Senate, says students must be provided with information on "an individual's responsibilities to comply with a directive from a law enforcement official; and an individual's rights under law in interacting with a law enforcement official."
While proponents of the new measure see it as a way to lower the rates of police shootings and brutality, its critics contend that the bill puts undue responsibility on individuals for their safety during interactions with law enforcement.
This is completely mindless. Children are not the issue. The police are the ones who don't know how to interact.
https://t.co/vOorM8RvGP

— Dalibor Živković (@zivkovic_bre) June 23, 2017
"This legislation does not empower young people, especially those living in Brown and Black communities. Instead, it empowers law enforcement by allowing them to continue to evade accountability for abuse and misconduct while forcing the burden on the public," said teacher and activist Zellie Imani.
Assemblywoman Sheila Oliver defended the program by saying it's about preparing the children rather than placing undue responsibility on them.
The legislation will not become law until passed by the senate.
A number of states proposed similar programs amid numerous killings at the hands of police in the US which many deem could have been avoided.
A new law passed in Texas already mandates schools to teach students how to interact with police officers.
Earlier this week, Seattle Police shot and killed Charleena Lyles after she called them.
Police said the woman brandished a knife. Lyles was pregnant and had her children in the apartment when the officers entered her home.
READ MORE: 'Get back! Get back!': Police releases audio after killing a pregnant woman
Lyles' family members are now asking how the police allowed the situation to escalate to a killing.