Tunisian-born Flint airport stabber had 'hatred for US' - FBI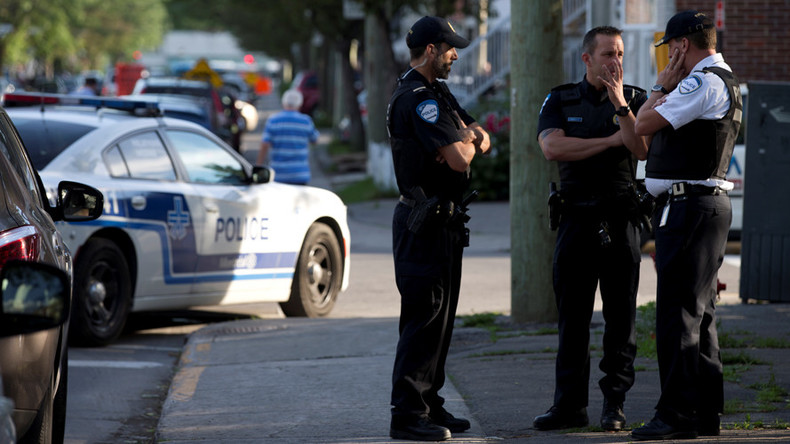 The man accused of stabbing a police officer at Flint International Airport in Michigan appeared in court wearing a face mask, after spitting on a US marshal. Amor M. Ftouhi cried out "Allahu akbar" as he attacked the officer, federal authorities said.
US Magistrate Judge Stephanie Dawkins Davis granted the prosecution's request to keep Ftouhi in Genesee County Jail until the detention hearing, scheduled for June 28.
Read more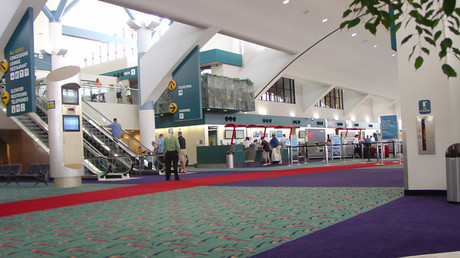 Ftouhi, 48, is a dual citizen of Tunisia and Canada, a father of three, and has lived in Montreal, Quebec for the past 10 years, the Flint Journal reported. He entered the US legally on June 16 at Lake Champlain, New York, according to the FBI.
The Tunisian-born Ftouhi primarily speaks Arabic and French, his public defender David Kelzer told Davis. His English was additionally difficult to understand because of the face mask, which Davis allowed Ftouhi to move aside after consulting with the marshal.
"None of what you were doing before, okay?" Kelzer told Ftouhi, according to the Flint Journal.
The federal complaint against Ftouhi says he attacked Lieutenant Jeff Neville of the airport police with a serrated knife. Neville suffered critical injuries to his neck, but is now recovering at an area hospital.
Ftouhi's weapon was described as an "Amazon Jungle Survival Knife." He told investigators he tried to buy a gun at a trade center in in Mt. Clemens, Michigan, but was denied because he was not a US citizen, WJBK reported.
Investigators said Ftouhi screamed "Allahu akbar" (Arabic for "God is great") as he stabbed Neville. He followed that up with something along the lines of: "You have killed people in Syria, Iraq, and Afghanistan, and we are all going to die," the federal complaint said.
"Suffice to say, he has a hatred for the United States," David Gelios, head of the FBI field office in Detroit, told reporters.
"At this time, we view him as a lone-wolf attacker," Gelios said. "We have no information to suggest any training," or a wider plot, he added.
On Thursday, Canadian authorities raided Ftouhi's home in the Montreal borough of Villeray-St Michel, and took three people in for questioning, Montreal police spokesman Benoit Boiselle told AP.
Ftouhi was "a good person" and "never made any trouble," his landlord, Luciano Piazza, told AP. The Tunisian was quiet, he said, adding that Ftouhi worked as a part-time caretaker of the property.
According to Ftouhi's Facebook posts, he went to college in Tunisia and in Canada, and worked for a Canadian insurance company. In court, however, he was described as an "on-and-off" truck driver, who last worked two weeks ago. He therefore qualifies for a federally appointed defender and will be represented by Joan Morgan, a Flint-based attorney.