'I don't want you to get shooted': 4yo girl pleads to mother, Philando Castille's girlfriend (VIDEO)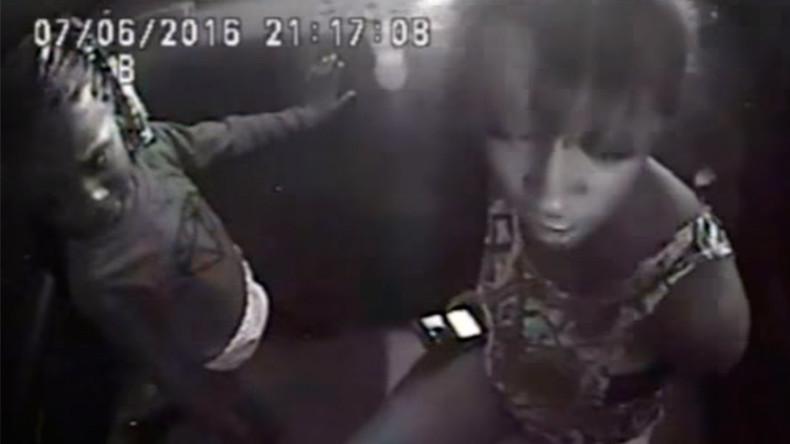 Video showing Philando Castile's girlfriend and their daughter in a police cruiser following the fatal shooting of Castile has been released. Inside the vehicle, the 4-year-old girl makes a heartfelt plea to her mother before promising to "keep you [her mother] safe."
The video released Wednesday and recorded from inside a police cruiser's back seat shows Castile's girlfriend Diamond Reynolds and her daughter in the immediate aftermath of the police shooting that killed Castile last August.
Read more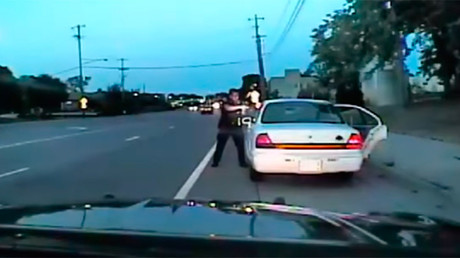 "Mom, please stop cussing and screaming 'cause I don't want you to get shooted," the 4-year-old frantically appeals to her mother.
"OK, give me a kiss," Reynolds continues, "My phone just died."
The young girl answers: "I can keep you safe."
Reynolds responds, "It's OK, I got it," and then the two embrace each other while the little girl cries.
"I can't believe they just did that," Reynolds adds.
The Minnesota Bureau of Criminal Apprehension has released a trove of investigative reports and videos in relation to the case, following Friday's not-guilty verdict for officer Jeronimo Yanez.
Castile told Yanez that he had a firearm on him while the police stop was in progress. In Yanez's testimony, he said that he saw Castile reaching for his gun. Yanez told authorities that Castile was reaching for his wallet in the moments before the horrific shooting.
Twenty-nine hours of deliberation passed before the Ramsey County jurors decided to acquit Yanez of any wrongdoing in the fatal shooting of Castile, according to the Star Tribune.
Castile's killing triggered marches and protests that went on for days. Shortly after viewing the release of the dashcam footage, Tyrone Terrill, who serves as President of the African American Leadership Council, said "you don't have to remain calm on this one. You have a right to be outraged. You have a right to be angry."
He continued, "And I would be disappointed if you weren't outraged, if you weren't angry. It raises the question – how will you ever get a guilty verdict?" The Tribune reported.
Some authorities had a different story. "We can't see inside the vehicle and, most importantly, we can't feel officer Yanez's fear," said Andy Skoogman, who is the Executive Director of the Minnesota Chiefs of Police Association.
"Obviously, no video can show the level of one's fear, which is a purely subjective measure, differing from one person and one situation to the next.That's what makes this case so difficult and open to such public debate," according to the Tribune.
Millions witnessed the moments following the shooting of Castile, as Reynolds pulled out her phone and live streamed Castile in his car bleeding and Yanez still pointing his gun from outside the car window.
"There's no way my daughter's gonna be able to move forward from this, Phil was like her father," Reynolds told the bureau of criminal apprehensions a short time after the shooting of Castile. Video of that interview was also released Wednesday.