High anxiety: Americans among most tense people in the world, survey finds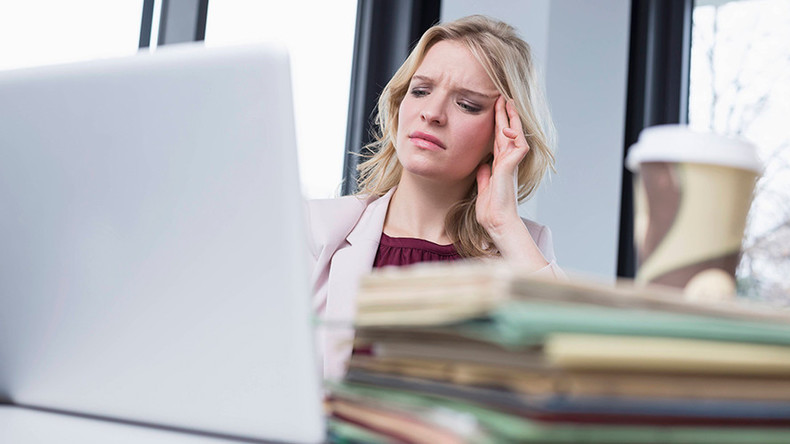 A decade-long study shows a disturbing trend of anxiety levels among US citizens. Deep concerns of war and natural disasters continue to distress people across the country, the newly published survey has found.
In the survey conducted by the global information technology company, Unisys, the US jumped to 8 out of 13 countries surveyed. Americans are now on par with Colombia in terms of their perceptions of security, according to the Miami Herald.
The last time the US was included in the survey was in 2014.The score for the US spiked 37 percentage points in the wrong direction in just two years. The Unisys survey was completed in April with 13,000 people canvassed in 13 countries, according to the Herald.
The US sits behind New Zealand, Australia, Belgium, Germany and The Netherlands.
The countries that are feeling even more jittery than the US are Argentina, The Philippines, Brazil, Malaysia and Mexico, according to the Herald.
Some 68 percent of Americans cite national security issues such as war and terrorism as something they are either very or extremely worried about, making it the number one anxiety driver in the US.Identity theft followed, with 61 percent of respondents very anxious about this issue.
Bank card fraud makes 58 percent of Americans uneasy. Viruses or hacking made 56 percent of people anxious, according to the survey.
"It's an understatement to say that anxiety levels are high, and we live in very uncertain times," said Unisys Senior Vice President Ann Sung Rhuckstul, according to the Herald.
"It appears that our cloak of security, the impression that we had, that we are more secure than the rest of the world, is starting to fade," Bill Searcy, Vice President for Global Justice, Law Enforcement and Border Security at Unisys, said.
"The rest of the world also climbed, but the US climbed at a higher rate," Searcy added.
"The findings themselves are not surprising unless you haven't picked up a newspaper," Frank J. Cillufo, Director of the Center for Cyber and Homeland Security at George Washington University said.
He pointed out that internet insecurity and the ever changing world of cybercrime is a big issue in the findings.
"But shortly following that, you've got foreign terrorist organizations, you've got criminal enterprises that are so sophisticated from the tradecraft standpoint as nations were just six months ago," Cillufo said, according to the Herald.
The Unisys survey started in 2007.