Smartphone overload may worsen teen mental health problems, study says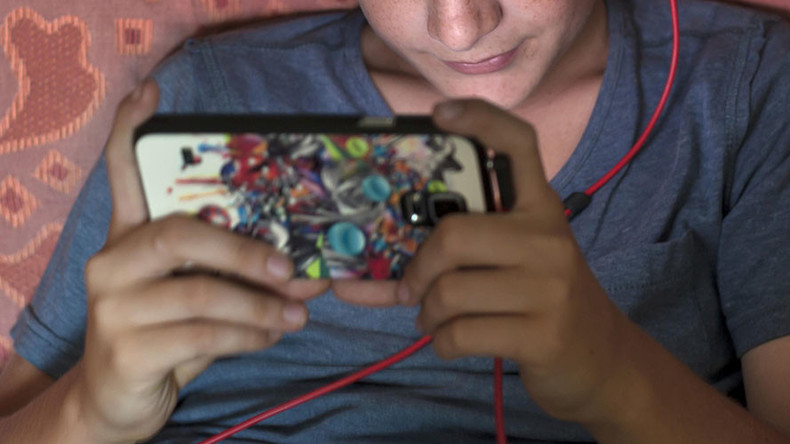 Digital technology overuse could worsen mental health issues for at-risk teenagers, even though the gadgets can make adolescents happier, a new study finds.
Excessive usage of smartphones correlates with an increase in attention deficit hyperactivity disorder (ADHD) and conduct disorder (CD) symptoms among teenagers, according to a new study published in the journal Child Development.
"Adolescents are spending an unprecedented amount of time using digital technologies (especially mobile technologies), and there are concerns that adolescents' constant connectivity is associated with poor mental health, particularly among at-risk adolescents," the study reads.
The research team from Duke University in North Carolina, US, led by Ph.D. candidate Madeleine J. George, surveyed a group of 151 teenagers aged between 11 and 15.
The survey group was composed of teenagers of "lower socioeconomic status" who were already considered to be at a heightened risk of mental health problems.
The group of teenagers completed surveys on smartphones about their digital technology use three times a day for a month, and the researchers then monitored their mental health for 18 months.
"Results from multilevel regression models showed that daily reports of both time spent using digital technologies and the number of text messages sent were associated with increased same-day attention deficit hyperactivity disorder (ADHD) and conduct disorder (CD) symptoms," the study reads.
The research indicates that excessive digital technology usage – the children spent an average of 2.3 hours a day on their gadgets – worsened the pre-existing problems with attention and behavior.
The scientists found that when the teenagers spent more time on their devices, exceeding both their own and the average use within the group, they were more likely to exhibit bad and even violent behavior as well as dishonesty.
"Our brains get a hit of dopamine when we receive a text, or other novel information on our phone," the Daily Mail quoted co-author Professor Candice Odgers as saying.
"Adolescents are especially sensitive to reward, and may be even more distracted by their daily technology use."
"The same-day link between higher technology use and antisocial behavior could reflect cyber bullying or negative experiences online which then influence offline behaviors. This suggests technology use may amplify existing risks among teens already experiencing problems with behavior," Odgers added.
On the same days when the teenagers "overused" their gadgets, however, they were less likely to report symptoms of depression and anxiety, thus excessive use of digital technology might also be linked to some positive outcomes, according to the study.
You can share this story on social media: