'Badly behaved teenagers have different brains' – Cambridge scientists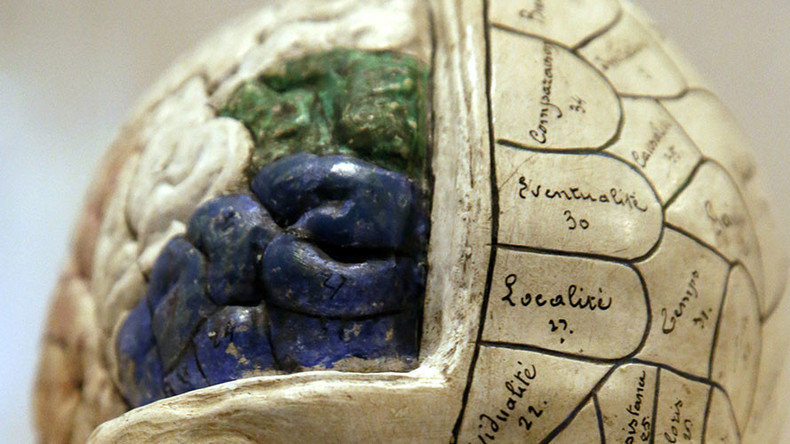 Scientists have discovered that the brains of teenagers with serious behavioral problems have developed differently from the average person in society, meaning they could suffer from a genuine psychiatric disorder.
The team, made up of scientists at Cambridge University, Southampton University, and the University of Rome, studied the brains of teenagers and men from young offender institutions and pupil referral units.
Researchers found youths who developed conduct disorder in their childhood showed cortical thickness between regions correlating to behavior controls.
Teenagers with adolescent-onset conduct disorder were found to have developed differently from youths displaying behavior issues from childhood, but still differed from the "normal pattern of brain development."
They concluded the study offers clear evidence that the behavior stems from changes in brain development in early life or in adolescent life.
Researchers used magnetic resonance imaging (MRI) scans to study the brain structure of male adolescents and young adults who have been diagnosed with conduct disorder.
The subjects of the study had histories of lying, aggressive and destructive behavior, or even weapon use.
University of Southampton Associate Professor Graeme Fairchild believes this suggests conduct disorder is a real psychological problem, and not simply "teenage rebellion."
"The differences that we see between healthy teenagers and those with both forms of conduct disorders show that most of the brain is involved, but particularly the frontal and temporal regions of the brain," said Fairchild.
"This provides extremely compelling evidence that conduct disorder is a real psychiatric disorder and not, as some experts maintain, just an exaggerated form of teenage rebellion."
The study could not conclude on how these structural differences arise, however.
In an official statement, the research team said it is still unknown whether the brain development is caused by a mixture of genetic make-up and the environment in which children are raised.
Cambridge University Psychiatry Professor Ian Goodyer is optimistic the study could help children displaying conduct disorder in future.
"Now that we have a way of imaging the whole brain and providing a 'map' of conduct disorder, we may in future be able to see whether the changes we have observed in this study are reversible if early interventions or psychological therapies are provided," he said.