1 injured in Fort Carson shooting that caused lockdown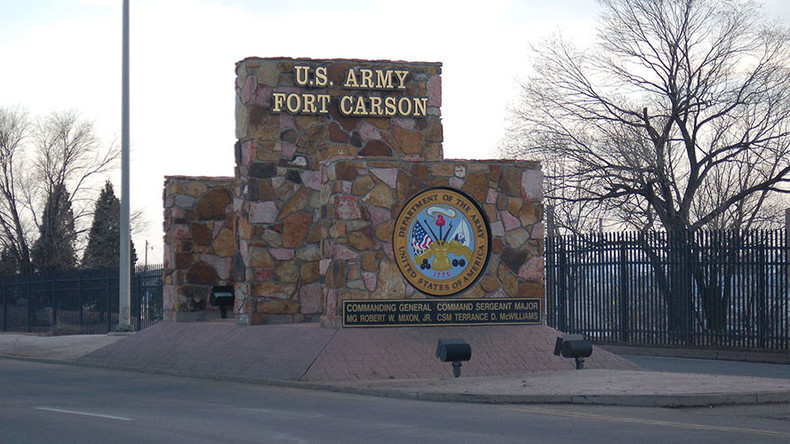 A shooting at Fort Carson, a US Army installation in Colorado, has resulted in a lockdown. One person injured is in stable condition, and there is no active shooter situation, according to the military post.
"A suspect is in the custody of Fort Carson law enforcement and the incident is under investigation," Fort Carson posted on its Facebook page around 5:30pm local time.
The lockdown has been lifted, according to the installation.
The shooting occurred "in the center of the installation," according to a post on Fort Carson's Facebook page. "There is one injured individual who is in stable condition at this time. Based on our assessment, there is not an active shooter situation; however all personnel are sheltering in place and all gates have been closed to in and out bound traffic while the situation is being investigated."
READ MORE: False alarm prompts lockdown at Air Force base in CA over 'active shooter'