False alarm prompts lockdown at Air Force base in CA over 'active shooter'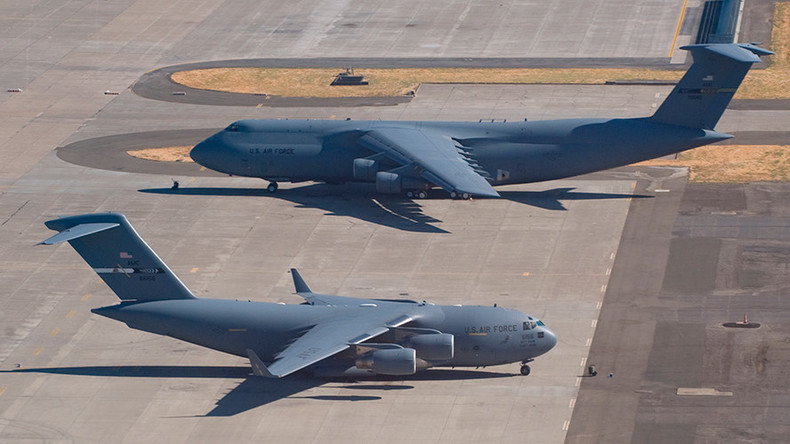 A falsely reported "active shooter" situation sent the Travis Air Force Base in Solano County, California, into lockdown. Officials have lifted the security alert, after initially asking the public to stay away, as emergency crews responded to a "real world security incident."
Shortly after 5:05pm local time, the Travis Air Force Base confirmed a false alarm, posting on their Facebook account that "no shooter was found," despite reported gun shots, and that the "the base is no longer under lockdown."
A Travis Air Force spokesperson had previously confirmed to CBS News in Sacramento that an active shooter situation began at the market area of the base. There were no reports of whether the situation was ongoing or if there were any casualties.
People had been evacuated, and the public was advised to shelter in place and lock their windows, following a Friday afternoon advisory from the Travis Air Force Base.
The local Fairfield Police Department said it was not involved in any activity at the base.
The incident occurred on the same day the Air Force Base had planned a drill, but the base's official Facebook account clarified that the current incident was "not associated with the scheduled base exercise."