Nearly 200 Democrats sue Trump for accepting foreign payments through businesses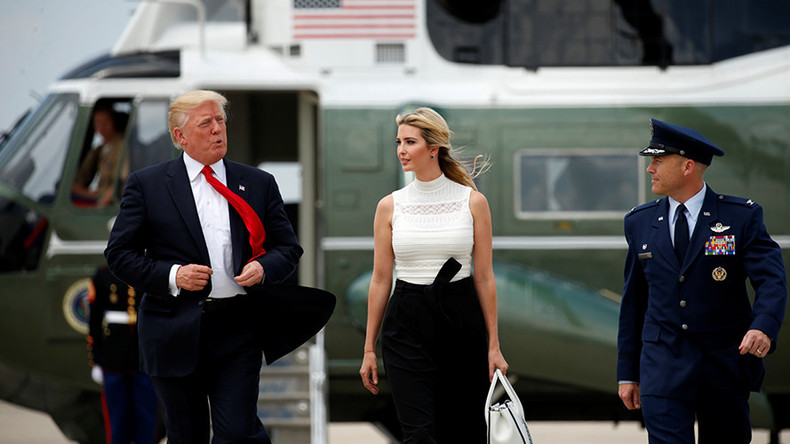 More than 190 Democratic lawmakers joined together to sue President Donald Trump in federal court, accusing him of accepting gifts from foreign states in violation of the Emoluments Clause of the US Constitution.
On Wednesday, 30 Democrats in the Senate and another 166 in the House filed a lawsuit against Trump, alleging that he has accepted benefits from foreign states without congressional approval, which, according to the lawsuit, "deprives the American people of assurance that their highest elected official is pursuing their best interests with undivided loyalty."
The "Foreign Emoluments Clause" of the US Constitution requires any person holding office to obtain "the Consent of the Congress" before accepting "any present, Emolument, Office, or Title, of any kind whatever, from any King, Prince, or foreign State," according to the National Archives.
"The president's failure to tell us about these emoluments, to disclose the payments and benefits that he is receiving, mean that we cannot do our job. We cannot consent to what we don't know," said Senator Richard Blumenthal (D-Connecticut), the lead senator filing the complaint, according to Reuters.
According to the lawsuit, Trump has publicly accepted benefits from foreign states several times since taking the office without the consent of Congress.
Specifically, the lawsuit cites the Chinese government granting several trademarks to Trump after he became president. Democrats also cite the Trump International Hotel in Washington, DC, where the Washington Post said a "director of diplomatic sales" and have been "actively courting" foreign diplomats.
Additionally, Democrats say Trump violated the clause by accepting payments from his real estate holdings, licensing fees for "The Apprentice," and regulatory benefits for his numerous benefits overseas without seeking or obtaining the consent of Congress.
Rep. John Conyers (D-Michigan), who is leading the legal effort, said Trump has "conflicts of interest in at least 25 countries, and it appears he's using his presidency to maximize his profits," according to Reuters.
The lawsuit was filed the day after Washington DC Attorney General Karl Racine and Maryland Attorney General Brian Frosh filed a separate lawsuit against Trump, also alleging he violated the Emoluments Clause by accepting payments.
At Monday's press briefing, White House Press Secretary Sean Spicer said the lawsuit from the attorneys general was another iteration of a previous lawsuit that was filed by Citizens for Responsibility and Ethics (CREW) in January. Spicer said the lawsuits were both motivated by "partisan politics" and the White House would "continue to move to dismiss this case in the normal course of business."
In January, Sheri Dillon, President Trump's lawyer, said that the clause does not apply to fair-market commercial transactions, such as hotel bills, golf club fees, or office rent.
However, due to the complex nature of his business holdings, and the fact that Trump has refused to release his tax returns, the lawsuits says it is "impossible to determine the full scope of the benefits he is currently accepting from foreign states."
"President Trump was right when he said there was a 'cloud' over his presidency," Conyers said, according to the Detroit Free Press. "But the cloud is the result of the president's own making. … This course of conduct is keeping Americans in the dark, leaving us to speculate if he's acting on behalf of the American people or for his own financial benefit."+