Two dead as prisoners' escape bid sparks Georgia manhunt
Published time: 13 Jun, 2017 17:32
Edited time: 14 Jun, 2017 07:50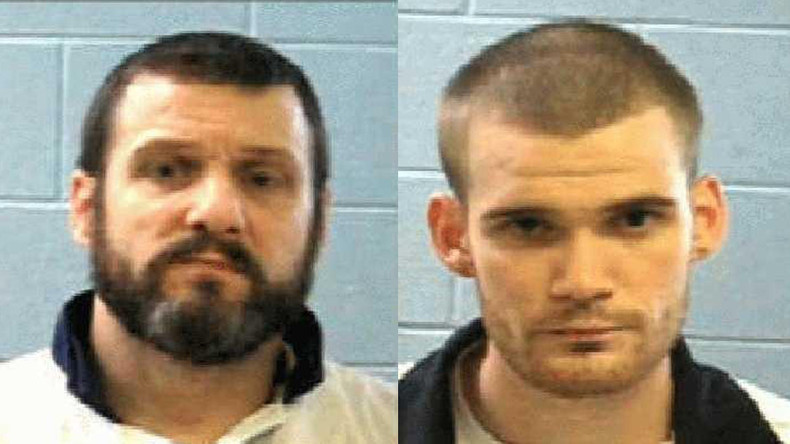 A manhunt is underway in Georgia for two convicts who escaped from their transport bus after allegedly shooting dead two prison guards.
The Georgia State Correctional Officers were overpowered while transporting prisoners on Highway 16 in Putnam County, east of Atlanta, at 5.45am local time Tuesday. One of the suspects is believed to have shot and killed both guards, according to a statement from Putnam County Sheriff's Office.
Putnam County Sheriff Howard R Sills said the convicts – Ricky Dubose, 24, and Donnie Russell Rowe, 43 – then carjacked a green Honda Civic and fled west towards the city of Eatonton. They are said to be armed with the officers' pistols.
The sheriff's office in neighboring Oconee County is posting updates on Facebook which it says are coming directly from investigators on the scene in Putnam County. They also confirmed that all of the other inmates on the bus are in custody.
According to Department of Corrections Commissioner Gregory Dozier, Rowe and Dubose were being transported along with 31 other inmates from the Hancock State Prison to the Georgia Diagnostic and Classification Prison, when they disarmed and shot the two officers. The officers have been identified by Dozier as Christopher Monica and Curtis Billue.
"Our hearts are heavy as we mourn the loss of two of our officers, who are our family, and our priority is to locate these fugitives and bring them to justice for this heinous act against those working to protect the public," Dozier said. "We are utilizing full resources of our local, state and national partners and appreciate their support."
All Georgia Department of Corrections facilities have been placed on lockdown, according to the Atlanta Journal-Constitution.
Georgia Governor Nathan Deal (R) announced that he will "deploy every state resource necessary" to recapture Rowe and Dubose.
"No effort will be spared in pursuit of the killers, and no state resources required in this endeavor will be spared," Deal said in a statement.
Rowe and Dubose both have convictions for aggravated assault and armed robbery. Dubose, a prisoner at Hays State Prison, is due for release in 2034. Rowe was serving a life sentence without parole in Valdosta State Prison.