US senators agree new set of sanctions against Russia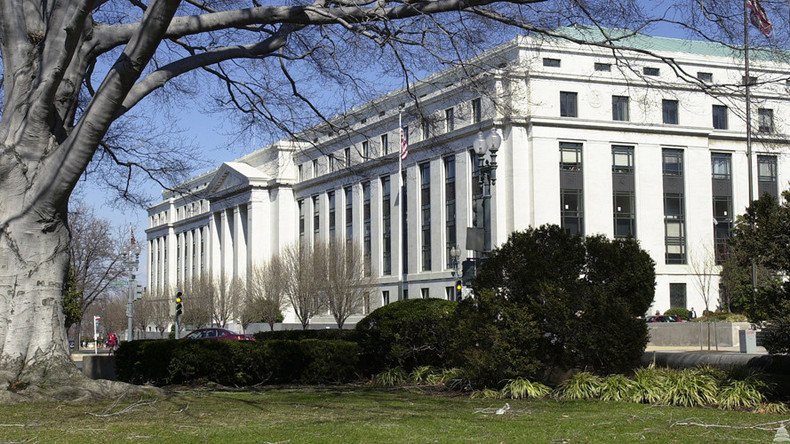 US senators have agreed on new sanctions against Russia because of alleged Russia's 'interference' in the 2016 US election, as well as the situations in Crimea and in Syria. Russia is monitoring the situation closely, the Kremlin spokesman said.
The step would reportedly see new sanctions imposed on Russians who are allegedly "guilty of human rights abuses", "supplying weapons to Syria's government", as well as cyber attackers, Associated Press and Reuters report.
The fresh sanctions would also see Russian mining, metals, shipping and railways affected, with the Senate also planning on putting into law some previous sanctions touching Russian energy projects and debt financing.
The latest measure will be attached as an amendment to a larger bill that would see new sanctions imposed on Iran.
The step is supported by both Republicans and Democrats, and the vote is set to take place on Thursday, RIA Novosti reported. If approved, the legislation will then be approved by the House of Representatives and, finally, be signed into law by President Donald Trump.
Should Trump reject the new sanctions, the measure's backers say that there will be enough congressional support to override the veto, AP reported.
"By codifying existing sanctions and requiring Congressional review of any decision to weaken or lift them, we are ensuring that the United States continues to punish President [Vladimir] Putin for his reckless and destabilizing actions," Senate Minority Leader Chuck Schumer wrote in a statement, as cited by Reuters.
"These additional sanctions will also send a powerful and bipartisan statement to Russia and any other country who might try to interfere in our elections that they will be punished," Schumer added.
Kremlin spokesman Dmitry Peskov has said that Moscow views the proposed sanctions "negatively," adding that the Russian leadership is "attentively monitoring" the situation.
READ MORE: 'False statements & lies': Trump takes to Twitter to slam Comey testimony
Russia has repeatedly denied any interference in the US election.
Last week, the former FBI Director James Comey stated that there had been many stories about Russia which are "just dead wrong" but, nonetheless, reiterated the "high-confidence judgement" that Moscow had systematically interfered in the US elections last year.
You can share this story on social media: