Putin: 'Patriotic hackers' could exist, but 'Russia does not order state level cyberattacks'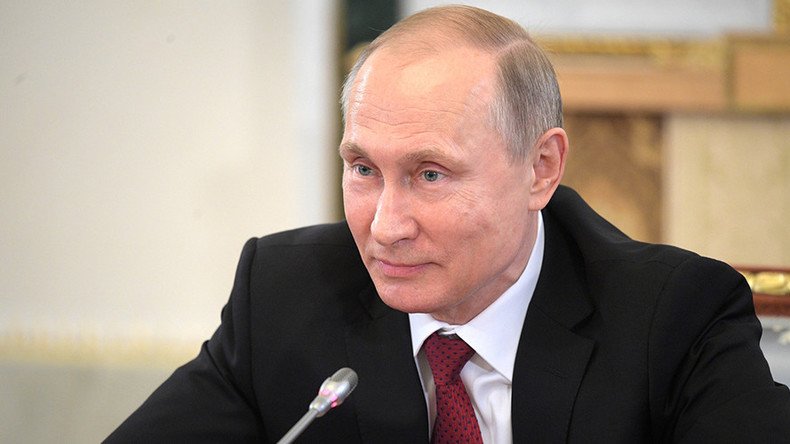 Russian President Vladimir Putin once again rejected accusations that Russia is behind influential cyberattacks in the West, but said it was "theoretically possible" that freelance groups who think they are working in the country's interest could be behind them.
"On a state level, we have never participated in cyberattacks, and this is the important thing," Putin said during a media session with the heads of international news agencies in St. Petersburg.
The Russian leader, whose government has been accused of meddling in US and French elections with carefully-timed revelations of the candidates' private data, said that "patriotically-minded hackers" are capable of engaging in cyber warfare.
"Hackers are freelance artists, they can wake up one day and start painting pictures, and then wake up another, read international news, and if they are patriotically-minded begin to make their own contribution to fighting those who say bad things about Russia," said Putin, who dedicated a section of his speech to condemning a "flood of Russophobia" coming from the West.
Putin also suggested that Russia could be the victim of a series of "false flag" operations.
"I can imagine a scenario that someone is conducting the sequence of attacks in such a manner that it appears that their country of origin is Russia," Putin said. "Modern technology allows this to be done, and done easily."
A Congressional investigation is currently ongoing into claims of Russian meddling in the US presidential election in 2016, though it goes beyond allegations of Kremlin-backed hacking. After the publication of private communication pertaining to Hillary Clinton and the Democratic Party last year, security agencies said that Moscow was likely to blame, in its bid to derail Clinton's White House bid.
The campaign of victorious French presidential candidate Emmanuel Macron also claimed repeatedly that it was under cyberattack from Russian hackers, but France's cyber security office said on Thursday that an attack on its office, which also led to the leaking of private files, "was so generic and simple that it could have been practically anyone… in any country."
In a response to a question, Putin said that the ability of a leak to swing the outcome of a vote was overstated.
"My firm conviction is that no hackers can influence a foreign election campaign in a significant way. No information leaked this way would resonate with the voters and affect the outcome," he said.
You can share this story on social media: