New York's major commuter rail line delays worst in 10 years – report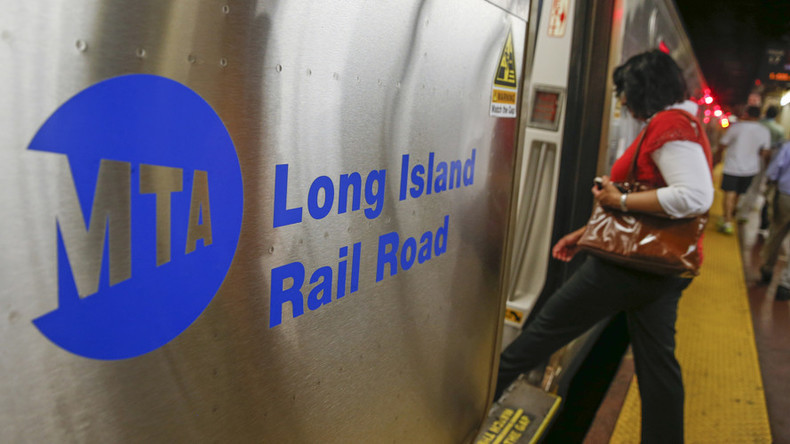 Rush-hour train cancellations, delays or unscheduled infrastructure repairs have reached its highest levels in a decade for New York commuters on the Long Island Rail Road, according to a report.
Read more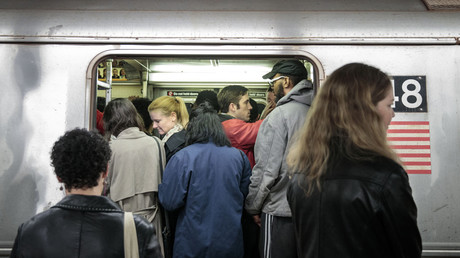 From 2008 to 2012, the LIRR's on-time morning/evening rush hour performance averaged 93 percent during the first four months of those years. Over the last five years, it dropped to 89.7 for morning and 82.3 percent for evening, according to analysis by the Wall Street Journal.
Contributing factors are at the Amtrak-owned infrastructure at Penn Station which was responsible for 21 percent of the 10,000 cancelled or delayed trains through the first five months of this year.
Another factor is the increase in commuters which has risen 10 percent between 2011 and 2016 to 89 million people per year, its highest since 1949, according LIRR president Pat Nowakowski.
The burgeoning population was found to contribute to 27 percent of delays as passengers boarded and exited trains, according to a New York state comptroller report in 2016 on the Long Island Rail Road.
LIRR took responsibility for 30 percent of the disruptions because of unscheduled infrastructure repairs and mechanical problems that year.
In 2016, LIRR recorded 3,000 delays or cancellations caused by engineering work. It is on track to surpass 3,500 engineering-related delays this year, according to the Wall Street Journal.
An increase in passengers has compelled the commuter rail network to boost their number of trains 7.4 percent from 2011, bringing a total of 247,000 trains to the tracks.
"Because everything is scheduled so precisely and so tightly to flow with one another, when one gets delayed, you have a domino effect," Nowakowski told the Associated Press.
One such incident was a malfunctioning track switch at Penn Station which resulted disrupted the rush hour commute home on Tuesday. Delays and cancellations on Long Island Rail Road piled up. Six LIRR trips were axed by 5:30pm according to MTA spokesman Aaron Donovan.
A busted switch on the east side of Penn Station knocked out four tracks. That forced Amtrak to send its trains and NJ Transit service through tracks that only LIRR uses, according to Amtrak spokesman Mike Tolbert.
NJ Transit trains were hit with delays of up to 15 minutes on some trains out of Penn Station because of the switch problem, as well as a speed restriction that's in place at the station.
Amtrak trains also suffered holdups.
Riders who take the LIRR and NJ Transit have suffered nightmare commutes for the past two months, with delays and derailments a regular occurrence.
READ MORE: Dozens injured as passenger train derails on Long Island in New York State
Andrew Candres, who commutes from Port Washington, used to have a 35 minute ride to Manhattan on the train, but a recent failure resulted in him being 40 minutes late for work. He told the Wall Street Journal he fears it will only get worse.
"It does make me worried when I think of all the work that is needed going forward," he said.
Amtrak, which owns the tracks at the station, plans to undertake major repairs to the aging infrastructure this summer, but that will also cause cancellations and delays.
Meanwhile, amid that work, commuters on the LIRR and New Jersey Transit are expected to endure what New York Gov. Andrew Cuomo has termed a "summer of hell."