New York's transit offers 'late-to-work' notes for stranded commuters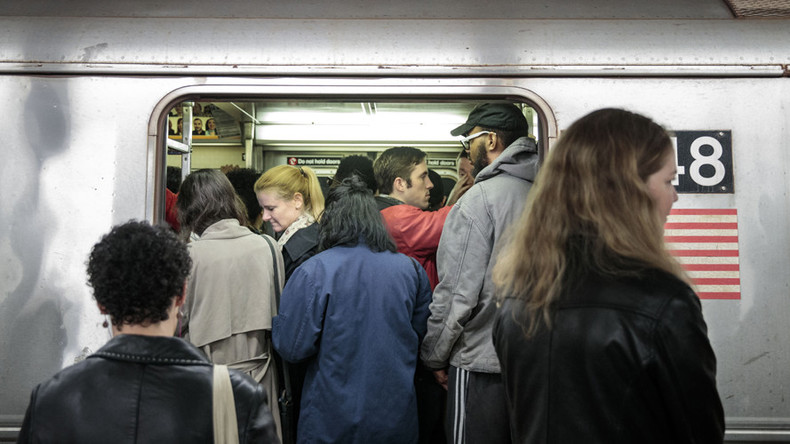 A power failure caused delays on multiple subway lines during the morning commute for many New Yorkers, leaving commuters stranded and furious.
The Metropolitan Transportation Authority said they were investigating the signal problems and people should allow for extra travel time.
In a tweet, the agency reminded New Yorkers that if a train delay made them late for work, school or an appointment, they could obtain a late-train verification via its website.
That prompted a chorus of Twitter snark from commuters from "business as usual then," to "FIX THE TRAINS!!!!!,""are any trains on time today!? or yesterday? or ever?!"
If subway delays made you late for school, work or appts, request and receive a verification for a train delay here: https://t.co/3cuyQzgXOV

— NYCT Subway (@NYCTSubway) June 5, 2017
The MTA first launched the online service in 2010, but reminded commuters about the offer Monday morning after the delays.
The latest power failure comes just days after commuters on the Upper East Side were stranded for several hours on Friday.
The loss of power at the 72nd 86th, and 96th stations happened at 10:35am. While it was restored shortly after, it went out again at about 11am and did not come back on until 1:00pm, the MTA said.
The cause of the power outage was under investigation, the MTA said.
Subway delays have more than doubled from roughly 28,000 per month in 2012 to 70,000 each month this year, according to the New York Times. Mechanical performance has also worsened leading to stalled trains and overcrowding.
New York's century-old subway handles nearly six million passengers each day, up from about four million in the 1990s.
The MTA claims that a third of subway delays are caused by overcrowding, accounting for nearly 30,000 delays in November. As passengers jostle to get on and off, trains must sit longer at stations leading to a cascade of delays along a line.
The MTA announced a new version of its five-year, $32.5-billion Capital Plan that directs $14 billion toward improving New York's subway system. The revised plan includes a six-point system to tackle short-term subway issues, like improving signal issues and subway car equipment failures.
New York Governor Andrew Cuomo is also providing a $1 million "Genius" grant to the person with the best solution for fixing problems directly connected to subway delays, such as an aging signal system.
As a state agency, the MTA is controlled by Cuomo, who has taken heat for channeling more funding toward subway expansion projects than tackling delays.