'Got the right one?' Delta pilots cop flak after flight lands at military base
Published time: 6 Jun, 2017 20:24
Edited time: 7 Jun, 2017 08:52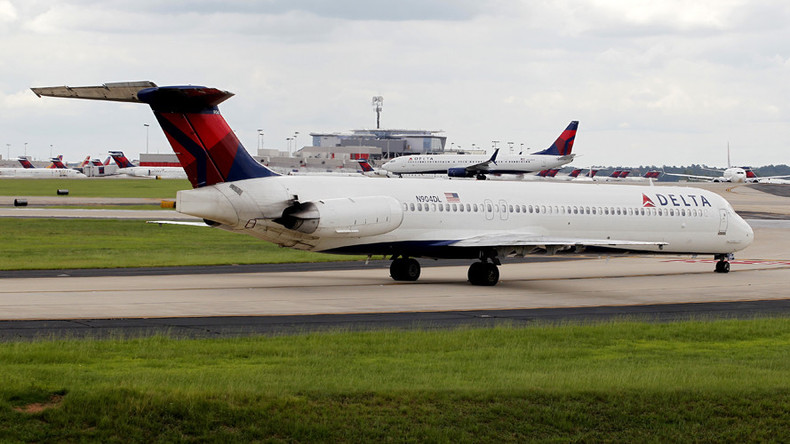 Two Delta pilots are being blamed for accidentally landing a passenger plane at a military base in South Dakota.
Delta Flight 2845 from Minneapolis landed at Ellsworth Air Force Base on July 7 last year, around six miles northwest of Rapid City Regional Airport, the plane's intended destination. Some 129 people were on board.
READ MORE: Delta flight lands at Air Force base by mistake
A new report into the mishap by the National Transportation Safety Board found the pilots were flying too high into Rapid City and veered northwest to extend their descent, accidentally lining themselves up to land at Ellsworth.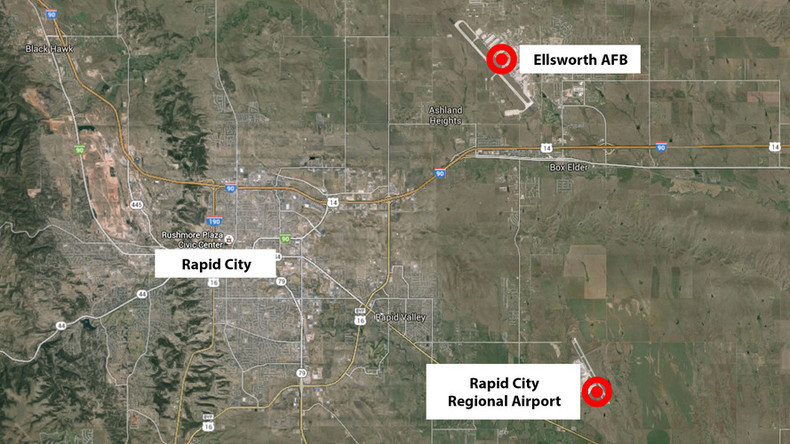 Pilot confusion between the two airports is "fairly common", according to the report. However, Delta chart material did include an advisory about the airport's close proximity and alignment. An air traffic controller also warned the pilots at the time to "use caution for Ellsworth Air Force base located six miles northwest of Rapid City Regional."
READ MORE: Airlines, DHS officials discuss laptop & tablet ban on flights from Europe ‒ report
According to the report, following the warning first officer Matthew Moeller reportedly asked Captain James Evans: "You got the right one in sight?" Evans then replied, "I hope I do."
Nobody was injured in the incident, but passengers did have to sit on the Ellsworth tarmac for over two hours until the pilots were cleared to fly to their original destination.
Delta reportedly took the crew off duty while the NTSB investigation was ongoing.