'F***ing bulls***': Ex-DNC official responds to Clinton's 'ironic' election loss blame game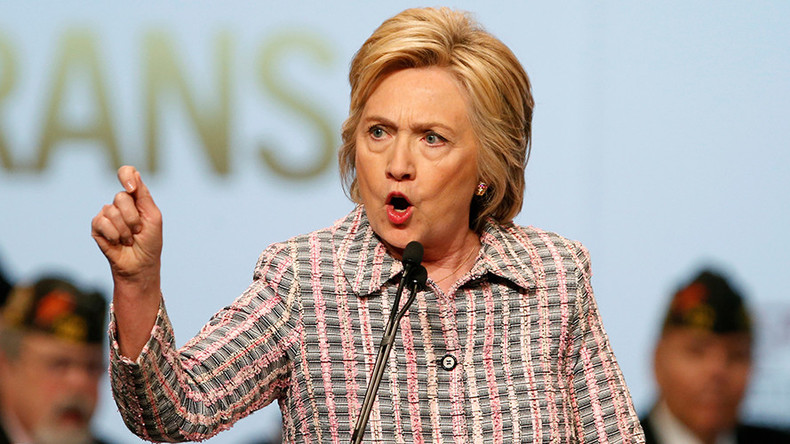 A former DNC official has slammed Hillary Clinton for saying the Democratic Party contributed to her election loss, calling the claim "f***ing bulls***." He went on to accuse her of ignoring warnings about how competitive the races in three states were.
Speaking at the annual Code Conference in California on Wednesday, Clinton pointed a finger at a range of entities that she feels contributed to her election loss. Among them were the Democratic National Committee.
Read more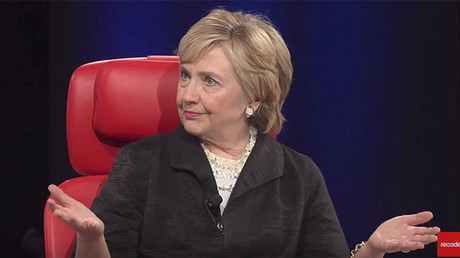 "It was bankrupt; it was on the verge of insolvency; its data was mediocre to poor, non-existent, wrong. I had to inject money into it – the DNC – to keep it going," she said.
Her accusation did not go unanswered, however – the DNC's former director of data science took to Twitter to call her claim "f***ing bulls***."
"DNC data folks: today's accusations are f***ing bulls***, and I hope you understand the good you did despite that nonsense," Andrew Terriault wrote in the first of a series of tweets that have since been deleted.
"We will respond in due time, but for now, just realize your work was worth way more than you're being given credit for," he continued.
He went on to say: "Private mode be damned, this is too important," adding that he was "not willing to let my people be thrown under the bus without a fight."
Terriault also accused Clinton's team of being overly confident with regards to Michigan, Pennsylvania, and Wisconsin – all of which Trump won by less than a point.
"Irony of her bashing DNC data: our models never had mi/wi/pa looking even close to safe. Her team thought they knew better," he wrote in yet another tweet that was later deleted.
Speaking to the Washington Post, Terriault said Clinton's comments "were hurtful to a lot of people, and it really upset me to see that happen to my team."
He went on to acknowledge that his tweets had "got way more attention than I'd expected..."
"...And most of it wasn't from people who actually cared about DNC data; it was from people who either wanted to reargue last year's elections or enjoyed watching Dems fight amongst themselves. I'm not interested in providing material for either of those, so I took them down to avoid further drama."
Terriault wasn't the only DNC staffer to respond to the accusations. John Hagner, a former aide to the DNC and the Democrats' House and Senate campaign committees, said the data that Clinton questioned had been "accurate and up-to-date."
I worked with DNC data every day last cycle, on winning Gov races. It was accurate and up-to-date and I'm grateful for their hard work.

— John Hagner (@JHagner) June 1, 2017
While he admitted that the targeting that determines "who the campaign should talk to" may have been off, Hagner says the core DNC data file was spot-on.
I'll entertain any theories that the targeting was off, but don't have a lot of time for people blaming the core DNC data file.

— John Hagner (@JHagner) June 1, 2017
President Trump also chimed in after Clinton made her accusatory remarks, slamming her for "blaming everyone but herself."
Crooked Hillary Clinton now blames everybody but herself, refuses to say she was a terrible candidate. Hits Facebook & even Dems & DNC.

— Donald J. Trump (@realDonaldTrump) June 1, 2017
The DNC wasn't the only entity Clinton attributed her loss to on Wednesday, however. She also pointed a finger at the media, "weaponized information," and "1,000 Russian agents" who reportedly helped spread fake news such as 'Pizzagate.'
WATCH MORE: