'Pizzagate' gunman pleads guilty, faces up to 7 years in prison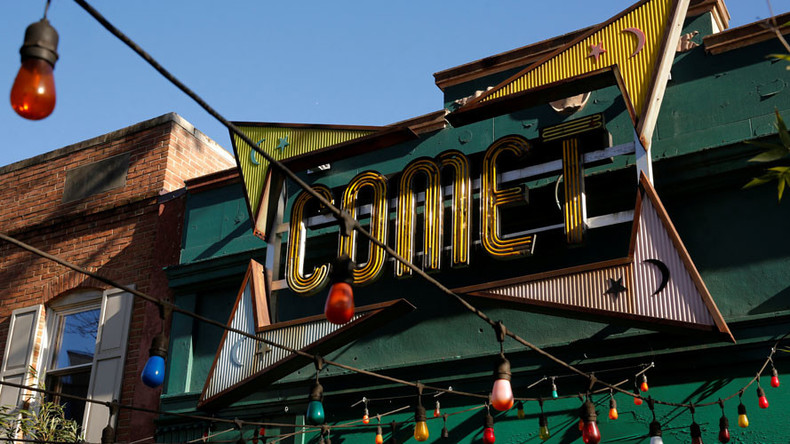 A North Carolina man has pleaded guilty to opening fire in the pizzeria at the center of the fake news 'Pizzagate' scandal involving former presidential candidate Hillary Clinton.
Edgar Welch, 28, pleaded guilty to the federal charge of interstate transportation of a firearm with intent to commit an offense and a local charge of assault with a dangerous weapon, Reuters reports.
READ MORE: 'Pizzagate' gunman tried to recruit friends for Clinton child-sex conspiracy raid – federal docs
Welch opened fire in the now infamous Comet Ping Pong pizza restaurant with an AR-15 rifle in December 2016, when he arrived to investigate the bizarre allegations, though no one was injured.
The motive behind his attack was the so-called 'Pizzagate' fake news story which alleged that Hillary Clinton and Democratic National Committee chair John Podesta were running a child sex ring, with the pizza restaurant as a front.
The 2016 US presidential election was plagued by the proliferation of fake news stories online and across social media, triggering a major clampdown by sites such as Facebook, Twitter, and Reddit.
On Friday, Alex Jones of Infowars issued a written and video apology for his website's coverage of the pizza establishment.
"We apologize to the extent our commentaries could be construed as negative statements about Mr. Alefantis or Comet Ping Pong, and we hope that anyone else involved in commenting on Pizzagate will do the same thing," Jones wrote.
District Judge Ketanji Brown Jackson scheduled sentencing for June 22 with Welch facing a maximum combined sentence, between local and federal charges, of seven years in prison.