'Pizzagate' gunman tried to recruit friends for Clinton child-sex conspiracy raid – federal docs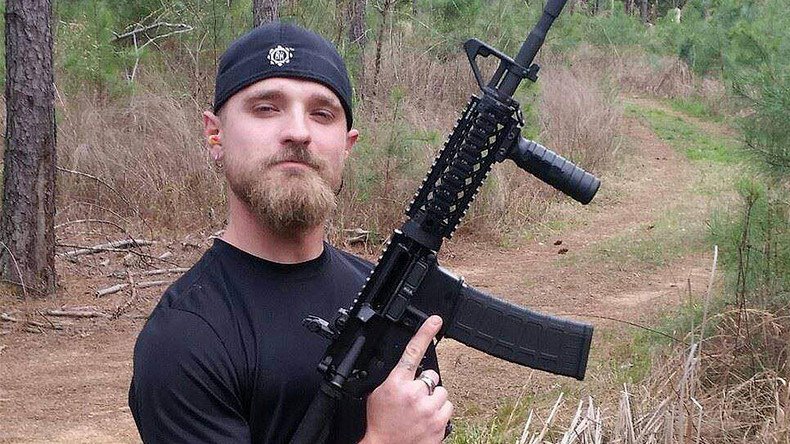 The gunman who stormed into a pizzeria to "self-investigate" fake news reports that Hillary Clinton was running a child sex ring from the restaurant's backrooms planned the raid for days and tried to recruit friends to join him, federal papers say.
Edgar Welch, 28, opened fire inside the Comet Ping Pong restaurant in Washington DC earlier this month, after reading fake news stories reporting that Hillary Clinton was involved in a child sex ring being run out of the restaurant – a conspiracy that has been dubbed 'Pizzagate.'
Welch drove 260 miles (418 kilometers) to the restaurant from his home in Durham, North Carolina armed with an AR-15 assault rifle, a handgun, and a shotgun.
He made a video for his family while on the road, telling them that he loved them and hoped to be able to tell them that again, according to federal documents filed on Tuesday.
"And if not, don't ever forget it," he said, according to the documents.
On arriving at the restaurant, Welch opened fire with his AR-15 rifle, but no one was injured.
Although he stormed the restaurant alone, the papers state that Welch had been trying to recruit friends to join him three days earlier, urging them to watch a YouTube video about the conspiracy.
He asked one friend if he had any "Army buddies" nearby. When the friend responded that he did, Welch asked if his friend might be "down for the cause."
When his friend asked what he meant, Welch replied by saying: "Raiding a pedo ring, possibly sacraficing (sic) the lives of a few for the lives of many... I'm sorry bro, but I'm tired of turning the channel and hoping someone does something and being thankful it's not my family. One day it will be our families. The world is too afraid to act and I'm too stubborn not to."
Welch is facing a federal charge of interstate transportation of a firearm to commit a crime, which carries a statutory maximum of 10 years in prison.
READ MORE: Trump fires transition team member for spreading fake news about Clinton – report
In a court appearance on Tuesday, Welch told a magistrate judge that he had no job, no home, some college education, and $10, according to Reuters. He was appointed a public defender.
Welch will remain in custody and is scheduled to appear in court for a detention hearing on Friday morning.
In an interview with the New York Times last week, the 28-year-old father of two said he "just wanted to do some good and went about it the wrong way," adding that he regrets how he handled the situation.
The employees of Comet Ping Pong, as well as the owners of other nearby businesses, have received death threats stemming from the 'Pizzagate' conspiracy.
You can share this story on social media: