Oakland city council pays nearly $1mn to 19yo woman over police sex assault scandal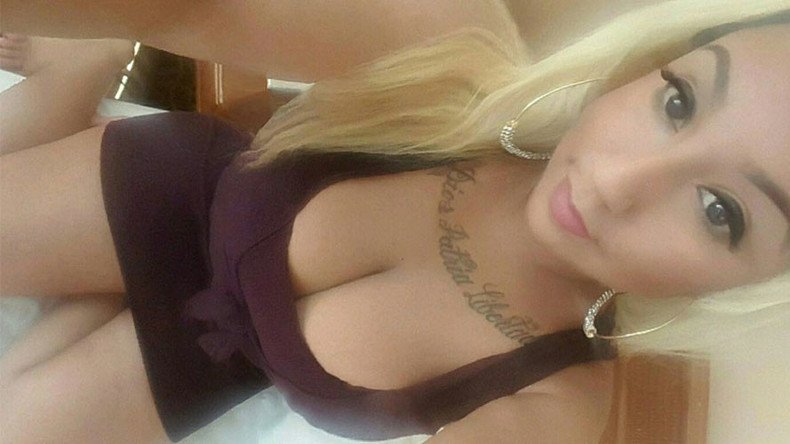 Jasmine Abuslin will receive close to $1 million from the city of Oakland after claiming multiple cops sexually assaulted her, including when she was underage. The 19-year-old may file similar claims against several other Bay Area police departments.
Abuslin's $989,000 settlement from the city of Oakland, California, came after a Tuesday night meeting of the city council stretched into the wee hours of Wednesday, as council members voted in favor of the amount 7-to-1 at 2am, the Los Angeles Times reported.
"The settlement occurred with no admission of liability, but obviously, if you pay $1 million, you figure you got some responsibility," Abuslin's attorney, John Burris, said in a statement.
Abuslin is a former prostitute who was allegedly "passed around" for sex by up to a dozen Oakland police officers, some of whom purportedly had oral sexual relations with her when she was underage. She has claimed that eventually approximately 30 police officers from departments around the Bay Area had sexual relations with her or sexually assaulted her.
Last summer, her claims led to investigations and criminal charges brought against seven Bay Area officers as well as the resignation of Oakland Police Chief Sean Whent and discipline for several other Oakland officers, according to the LA Times. Additionally, investigators from the Alameda County district attorney's office and Richmond Police Department were fired.
During a Wednesday press conference, Abuslin expressed relief in reaction to the settlement, although her lawyer had initially asked for $66 million. She told reporters she never anticipated such a result, because she thought "no one cared about prostitutes."
"I don't feel anything," she said when asked about her emotions toward the officers involved. When asked if she had advice for other girls in a similar situation, she replied, "Not at the moment."
Abuslin has said that in exchange for sex, police would give her a heads-up on planned raids.
Oops! 25% of Oakland police body-camera footage deleted by IT workers
Burris, a civil rights attorney, is leaving open the possibility of further claims being filed against police departments in Livermore, Richmond and San Francisco, as well as the sheriff's departments in Alameda and Contra Costa counties.
You can share this story on social media: