Plane makes emergency landing after laptop battery catches on fire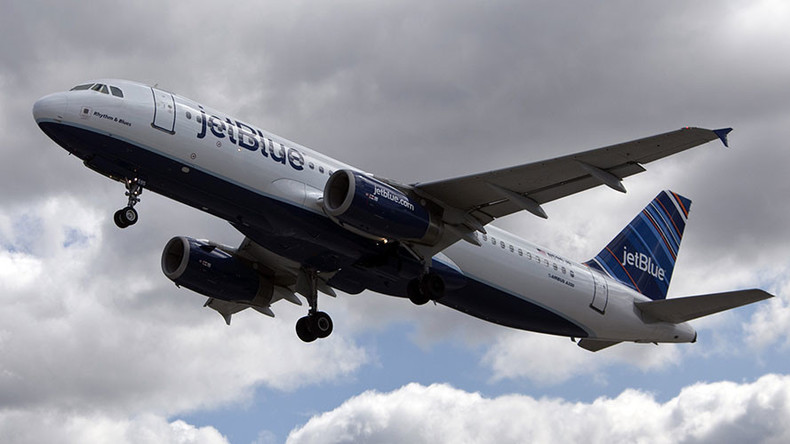 A JetBlue plane was forced to make an emergency landing in Michigan after smoke was detected coming from an overhead bin on a flight from New York to San Francisco. The culprit? A lithium battery in a passenger's laptop.
A passenger on the plane, Kailey Honniball, 18, said that about two and a half hours into the flight, she heard a message over the PA system: "Sounds like fire in 25!"
She looked back and saw smoke.
"I was really scared," Honniball told CNN. "When you see a fire on the plane and you're in the air, there's nothing you can do."
The JetBlue Airbus A321, with 158 passengers and crew on board, landed safely at Gerald Ford International Airport in Grand Rapids, Michigan, at around 8pm local time Tuesday.
Airport authorities said the fire onboard the aircraft had been extinguished by the time the plane landed.
The flight was diverted "due to a lithium battery fire from a passenger's laptop," the Federal Aviation Administration said in a statement to KPIX.
Lithium batteries have drawn attention recently for unexpectedly catching fire in some devices.
Most rechargeable electronic devices such as laptops are powered by lithium-ion batteries.
So far this year, there have been 12 fire-related incidents on flights caused by lithium batteries or lithium battery-powered devices, according to the FAA.
Last year, Samsung's Galaxy Note 7 phones were banned from all flights after the company discovered that its lithium-ion batteries were faulty and could overheat and catch fire.
Spurred by fears of terrorism, the Department of Homeland Security in March banned large electronics on US-bound flights from eight Middle Eastern and North African countries ‒ a total of 10 different airports.
They have been considering broadening the restrictions on all international flights in and out of the United States.
"There's a real threat," Homeland Security Secretary John Kelly said, according to WCBS. "Numerous threats against aviation."
The JetBlue flight left Michigan and later landed safely in San Francisco.
You can share this story on social media: