New Jersey town to pay $3.25mn to settle lawsuits over rejected mosque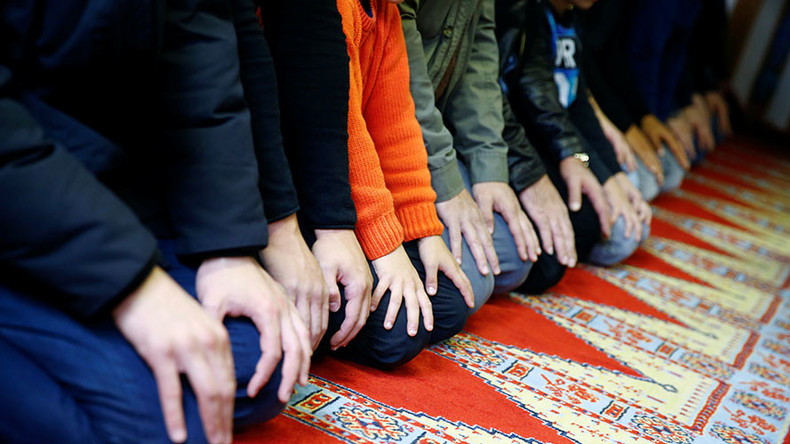 Bernards Township, New Jersey, will pay $3.25 million and train its officials in anti-discrimination policy to settle lawsuits filed by the US government and a Muslim group that alleged the town improperly refused plans for a new mosque.
Town officials voted 4-1 last week to settle the lawsuits, filed last year by the US Department of Justice and the Islamic Society of Basking Ridge. The terms of the deal were made public on Tuesday, according to reports.
Despite the settlement agreement, the town says it does not admit that it illegally restricted the Islamic Society from building a new facility. The agreement came about to "mitigate the financial risk of protracted litigation," a town spokesman said.
Bernards Township illegally denied a mosque's construction. The cost of religious discrimination? $3.25 million https://t.co/k5FGo87YFU

— ACLU of New Jersey (@ACLUNJ) May 30, 2017
"The township maintains that the denial of the planning board was based on accepted land use criteria only," said Bernards Township spokesman Michael Turner, according to Reuters.
The Islamic Society will receive $3.25 million in damages and legal fees from the town. Bernards Township also agreed to provide its officials instruction about federal regulations that do not permit undue burden on religious organizations seeking land-use permits.
"We look forward to welcoming people of all faiths and backgrounds to our mosque," said Islamic Society President Mohammad Ali Chaudry.
The government lawsuit alleged that the town purposely set building requirements for the mosque that were impossible to meet.
Read more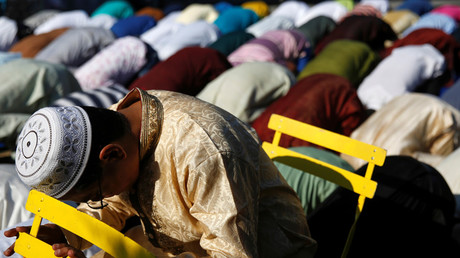 "Federal law protects people of all religious communities from discrimination and unlawful obstacles when they seek to build a place of worship," acting Assistant Attorney General Tom Wheeler of the Justice Department's Civil Rights Division said in a statement.
Attorneys for the Islamic Society said the town had previously approved construction of Christian and Jewish houses of worship under similar circumstances. The Muslim group sought permission for four years, Reuters reported, amid more than three dozen town hearings and much local opposition.
The town's planning board ultimately denied the mosque plans because of concerns that there would not be enough parking spaces.
The Islamic Society sued the town in March 2016. The Department of Justice later sued in November.
In January, a US district court judge ruled that the town violated the Religious Land Use and Institutional Persons Act. The town argued that the rejection was over the "parking needs of the applicant," while the judge said the parking requirements amounted to "unbridled and unconstitutional discretion."
In December, the Justice Department sued a Michigan town for similarly rejecting a mosque based on parking issues.