White House fails to recognize Luxembourg PM's gay spouse in official G7 photograph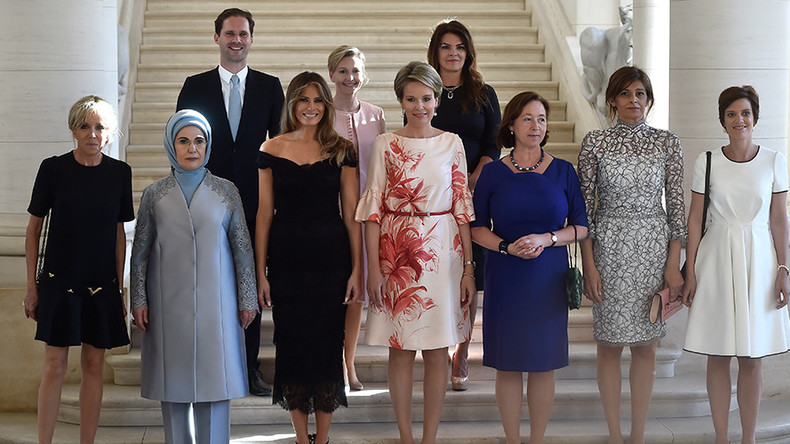 The White House is under fire for omitting the name of the Prime Minister of Luxembourg's husband while captioning a picture of every other leader's spouse at the G7 Summit.
The official White House photo, posted onto its Facebook page Saturday, included the Queen of Belgium along with the other halves of leaders from the US, France, Turkey, Iceland, Slovenia, Bulgaria, Belgium, Norway and Luxembourg.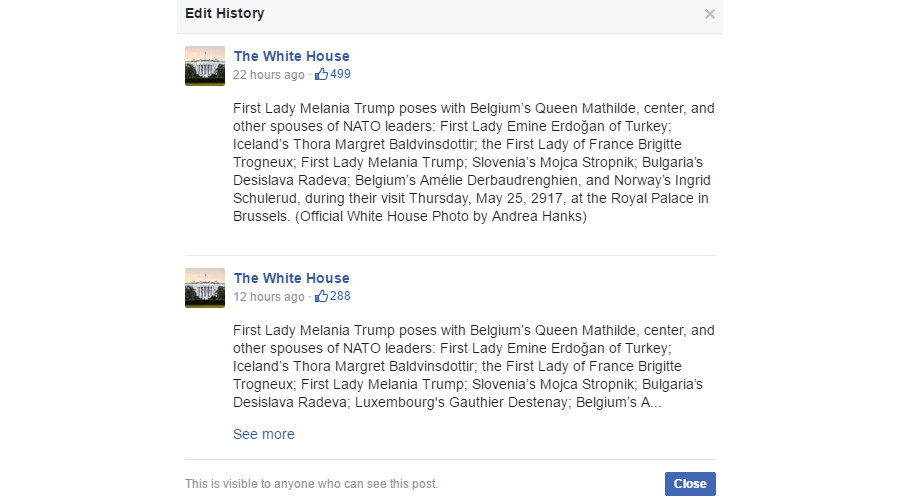 READ MORE: Justin Trudeau left out as G7 leaders huddle (VIDEO)
However, the photo's original caption left out Gauthier Destenay, the husband of Luxembourg Prime Minister Xavier Bettel.
Despite a quick rebuke from Facebook users, the White House did not update the caption to include Gauthier's name until 10 hours after the image was posted.
Not letting the administration off lightly, many have taken to social media to criticize the omission, saying either incompetence or downright "homophobia" was behind the snub.
Other critics were similarly scathing:
Bettell, who married the Belgian architect in 2015, is currently the world's only openly gay leader after Iceland's Johanna Sigurðardóttir and Belgium's Elio Di Rupo finished their terms in 2013 and 2015 respectively.
READ MORE: Macron, May & Merkel: Will Europe's childless leaders halt demographic decline?
White House official Facebook page does not list First Gentleman of Luxembourg in the caption. He is gay and married to the Prime Minister pic.twitter.com/TB7VhYI0MH

— Yashar Ali (@yashar) May 27, 2017
Oh look!! The White House didn't name Gauthier Destenay, husband of Luxembourg's PM Xavier Bettel.

What a bunch of jerks. 👎 pic.twitter.com/cwaF0DLsON

— Cameron Esposito (@cameronesposito) May 27, 2017
Following public uproar for omitting first gay spouse of Luxembourg from photo caption, White House adds Destenay, but botches date: 2917 pic.twitter.com/9B3hoZD7NJ

— Adam Khan (@Khanoisseur) May 28, 2017