Justin Trudeau left out as G7 leaders huddle (VIDEO)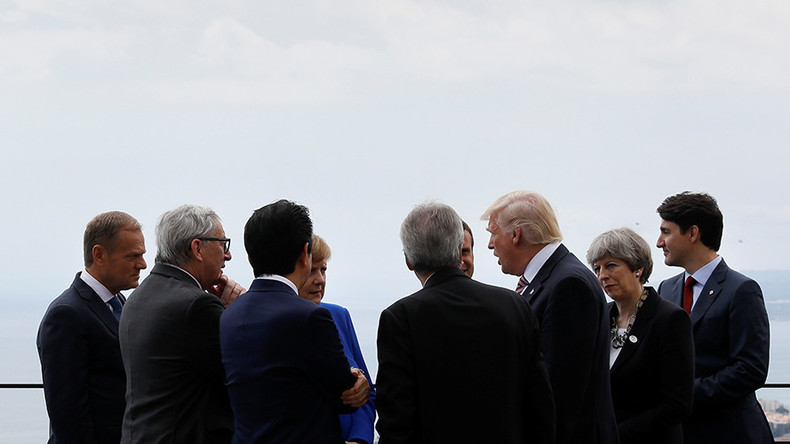 It's the awkward moment every politician dreads – looking like you don't belong with your peers in front of the waiting media. Unfortunately for Canadian Prime Minister Justin Trudeau, the G7 summit is ripe for uncomfortable group photo ops.
Trudeau, 45, was snapped standing awkwardly outside the circle of leaders on Friday, which included US President Donald Trump, UK Prime Minister Theresa May, German Chancellor Angela Merkel, and new French President Emmanuel Macron.
READ MORE: 'Internet battlefield': Theresa May calls on G7 leaders to fight online extremism
Trudeau attempted to nonchalantly hold his ground as the leaders seemingly ignored him, before eventually edging closer to the group's frosty edge – only to be shunned some more.
READ MORE: Trade division tensions rise as Trump meets G7 leaders
The leaders from the world's major industrialized nations were in Sicily, Italy for a two-day summit to discuss global issues.
This year's G7 summit, however, is a largely different group compared to 2016, as four of the seven participating countries – the United States, United Kingdom, France, and Italy – are under new leadership.