Tim Kaine's son among 8 protesters charged in connection with anti-Trump violence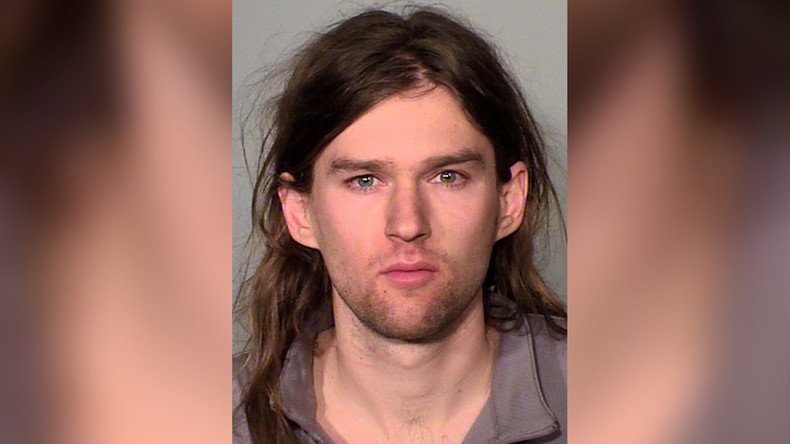 The son of former vice presidential candidate Senator Tim Kaine (D-Virginia) is facing three misdemeanor charges after disrupting a "March for Trump" rally in St. Paul, Minnesota. Seven other protesters were also charged, two with felonies.
Linwood "Woody" Kaine, 24, was charged Friday with one gross misdemeanor count of obstructing the legal process and misdemeanor counts of fleeing on foot and concealing his identity in public, according to a criminal complaint from the Saint Paul City Attorney's Office.
The obstruction charge carries a fine of $3,000 and a possible sentence of up to one year in prison, according to the 2016 Minnesota Statutes.
The complaint alleges that 75 to 125 counter-protesters showed up at a rally on March 4, 2017, to confront people supporting President Donald Trump. Police claim they saw a small group of five to seven protesters hide behind a bush to put on black clothing and cover their faces with masks or black cloth.
St. Paul Police Senior Commander Steven Frazer described the clothing as "an indication of people who identify as anarchists and often commit criminal acts such as assaults, criminal damage to property, and riot at protest-related events."
Later, the protesters entered the state capitol, where police said they began "chanting, yelling, blowing whistles, using air horns and confronting Trump supporters." During the demonstration, one officer saw smoke coming from the west steps. A Trump supporter told them a person dressed in all black had thrown a smoke bomb.
"Some of the counter-demonstrators, equipped with face and head coverings and goggles, broke away and attempted to enter the rally from the second floor staircase by pushing and shoving," Ramsey County Attorney John Choi said, according to a press release. "During the disturbance, they employed smoke bombs, mace and fireworks, thereby creating a chaotic and dangerous situation."
When Frazer confronted one of the protesters, who was later identified as Kaine, he ordered him to stop, but Kaine continued to run. Other officers arrived to help Frazer and they were able to apprehend him, but who continued to fight the officers, "bucking and flaring his arms and legs," according to the complaint.
Kaine was arrested on suspicion of second-degree rioting along with five other protesters in the state's Capitol building. Kaine and four others were released from jail without any charges.
On Friday, the Ramsey County AO charged Kaine and seven other protesters in connection with the incident. Six of the protesters were charged with various misdemeanor charges, and two others are facing felony charges.
It is unclear whether Kaine has a lawyer at this point.
William Bueckert was charged with two felony counts of obstructing legal process and prohibited use of tear gas, while Francis Sagermerek was charged with one felony count of prohibited use of tear gas. Police say a Minnesota state trooper fractured his thumb while apprehending Bueckert.
"When people seek to prevent others who are peacefully assembled from making their voices heard, it threatens the very foundation of our democracy," Choi said. "I am pleased that we were able to gather sufficient evidence to charge these defendants."
You can share this story on social media: