Netflix series prompts Baltimore Police to create online form for victims of sexual abuse
Published time: 24 May, 2017 03:52
Edited time: 24 May, 2017 18:09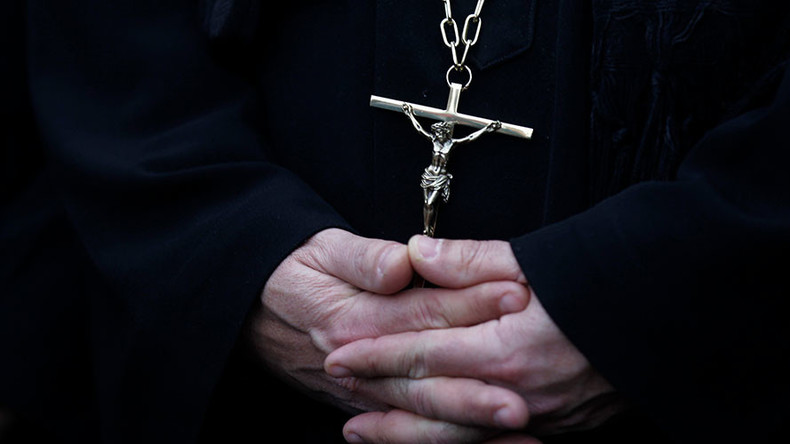 Baltimore police have created an online submission form for people to report sex offenses related to a Netflix documentary series "The Keepers" which deals with widespread sexual abuse at Archbishop Keough High School in the 1960s and 70s.
The seven-part documentary series, which premiered on Friday, also covers the unsolved murder of one of the teachers, Sister Catherine Ann Cesnik.
On Tuesday, Baltimore Police made the online submission form available for those who would want to report any instances of sexual abuse related to the series.
"We have been contacted by victims from the past who want to report the sex offenses that occurred to them. The murder investigation related to this Netflix series was handled by the Baltimore County Police Department," the website reads.
Cesnik was reported missing in November 1969 and her decomposing body was found just outside the city in January 1970. She was beaten to death and 45 years later, her murder remains a mystery.
In the 1990s, several women accused the chaplain at the school, Reverend Joseph Maskell, of sexually molesting them. One woman who came forward with allegations of abuse also claimed that Maskell took her to see Cesnik's body before it was discovered by police.
The series investigates the theory that Cesnik was killed because she knew too much about the sexual abuse at the school.
Baltimore police spokesman TJ Smith said they had received calls from individuals who were reporting their abuse for the first time following the show's premiere.
"We just wanted to streamline the process. This is a crime that occurred to them, they don't need to constantly relive the nightmare, telling the story over and over again," Smith said, according to the Washington Post.
Reports filled out on the online form will be sent to sex crimes detectives who will then reach out to victims, Smith said.
The investigation into Cesnik's murder is an ongoing investigation in Baltimore County.
In February, Maskell's remains were exhumed and his DNA was compared to a sample taken from a crime scene 50 years ago. Just days before the premiere, the results from the forensics lab came back negative. However, police spokeswoman Elise Armacost said the results don't necessarily mean that Maskell is not a suspect.
"For now, we've pretty well reached the end of the road when it comes to forensic evidence," Armacost said, according to the Baltimore Sun. "Our best hope for solving this case at this point lies with the people who are still alive. And we hope that someone will be able to come forward with conclusive information about the murder."
Police also tested the DNA of about six other suspected victims but none of them have been a match to implicate Maskell.
The Catholic Archdiocese of Baltimore has paid a total of 16 settlements to people who accused Maskel of abusing them over the years, totaling $472,000 in legal settlements and $97,000 in counseling assistance.