Dark tornado flips vehicles, cuts power to 9,000 homes in Baton Rouge (PHOTOS, VIDEOS)
Published time: 13 May, 2017 17:37
Edited time: 14 May, 2017 08:15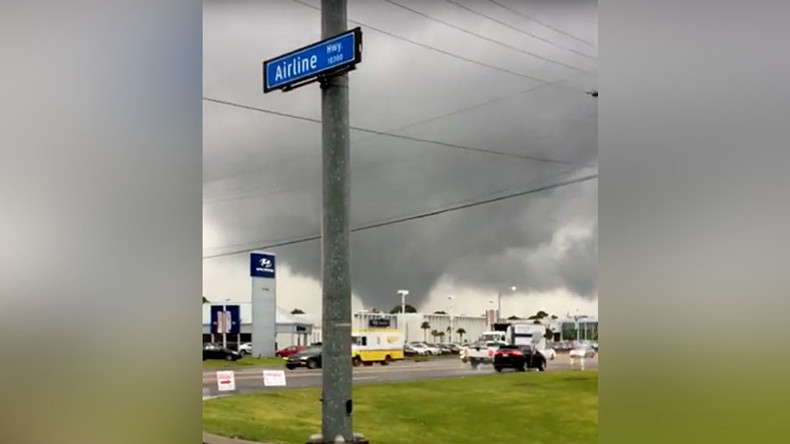 Louisiana residents are counting the cost of storm season after a tornado cut power lines and flipped vehicles in Baton Rouge.
Jaw-dropping footage shows the damage caused by a dark twister that tore through parts of Louisiana's second largest city.
READ MORE: Powerful tornados sweeping through east Texas leave death & destruction in their wake (PHOTOS)
According to ABC's WBRZ 2, the EF-1 tornado touched down Friday morning with wind speeds reaching up to 90 miles (145km) per hour.
The vortex of high winds is reported to have flipped over at least two vehicles while more than 9,000 households were left without power.
One eyewitness posted footage to Youtube purporting to show a particularly close call during the raging storm, in which debris can be seen flying straight into power lines and exploding above a SUV vehicle.
A second video shows swirling winds crossing the city with large explosions occurring as the twister appears to lay waste to electricity lines.
Storms also raged in Oklahoma last week, where residents reported hail stones about 4 inches (10cm) in diameter.
READ MORE: First ever tornado hits Massachusetts
A number of buildings were also damaged in the stormy conditions between Thursday and Friday.