Trayvon Martin awarded posthumous aviation degree from Florida university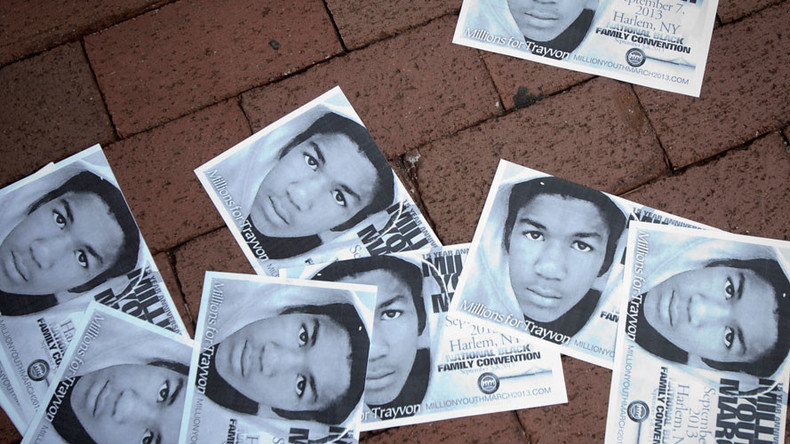 Florida Memorial University has announced it is awarding Trayvon Martin, a Florida teenager killed by George Zimmerman in 2012, with a degree in aeronautical science. Martin had a "love of flying," the school says, and had aspired to become a pilot.
Sabrina Fulton and Tracy Martin, Martin's parents, will accept the degree on their son's behalf at Florida Memorial University's commencement ceremony on May 13, the school announced this week. Born in February 1995, Martin would be 22 years old, an age many US college students attain a bachelor's degree.
Fulton is an alumnus of the school, and the university already houses the Trayvon Martin Foundation, co-founded by Trayvon's parents.
The bachelor's degree in "Aeronautical Science with a concentration in Flight Education" will be conferred to Trayvon Martin, the school said, "in honor of the steps he took during his young life toward becoming a pilot."
"Trayvon had an obvious love of flying" and had taken aviation classes as a high school student, a university spokeswoman told CNN.
Trayvon Martin will be honored with posthumous bachelor's degree in aeronautical science from Florida Memorial University. pic.twitter.com/KFQqbVNC5I

— MoorInfo (@MoorInformation) May 4, 2017
Florida Memorial University is a historically black college in Miami Gardens, Florida. Trayvon Martin lived in Miami Gardens at the time of his death.
Trayvon Martin would be preparing for his college graduation this week! I am so angry and will never let this go!

— Corey B. King (@coreybking) May 5, 2017
On February 26, 2012, Trayvon Martin, 17, was fatally shot by neighborhood watch volunteer George Zimmerman in Sanford, Florida, where Martin and his father were visiting a friend.
The night of Martin's death, Zimmerman spotted the teenager and reported him to authorities for alleged suspicious behavior. Zimmerman then followed and confronted Martin against a police dispatcher's orders, eventually shooting the unarmed teenager amid a scuffle.
Zimmerman was charged with second-degree murder, but was acquitted of Martin's murder in July 2013. In 2015, the US Department of Justice announced "there was not enough evidence for a federal hate crime prosecution."
Zimmerman has remained at the center of controversy. He was arrested for aggravated assault in 2015, among multiple other encounters with law enforcement in recent years.
Martin's murder and Zimmerman's subsequent acquittal were catalysts for the Black Lives Matter movement and unrest across the US regarding systemic racism and police abuse.