Man acquitted of murdering Trayvon Martin arrested for aggravated assault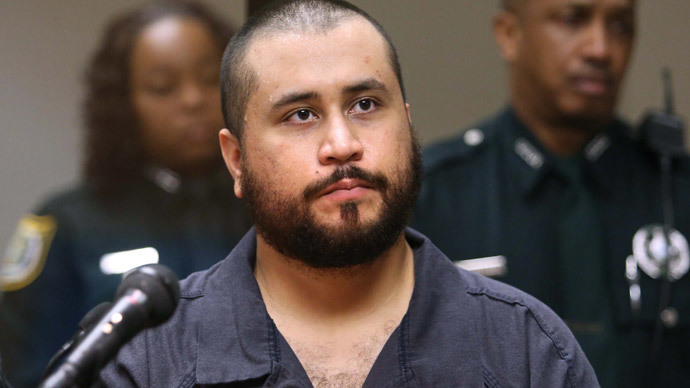 George Zimmerman, who was acquitted in the murder of an unarmed black teen Trayvon Martin, has been arrested on an aggravated assault charge in Florida. Zimmerman has had multiple encounters with the law in the year and a half since his acquittal.
READ MORE: Zimmerman acquitted of Trayvon Martin murder
The Seminole County Sheriff's Office says 31-year-old Zimmerman was arrested in Lake Mary, Florida on Friday night and is currently being held at a local correctional facility. He is slated to make a court appearance at 9 am local time on Saturday.
No further details were forthcoming on the arrest.
Friday's arrest isn't the first run-in Zimmerman has had with the law since his acquittal.

READ MORE: George Zimmerman in police custody after gun-related incident
In November 2013, Zimmerman was charged with aggravated assault with a weapon, domestic violence battery and criminal mischief following a domestic dispute with his girlfriend. Two months prior, Zimmerman was detained after his estranged wife called the police, claiming he had threatened her and her father with a gun and punched her father in the face. In both cases, the alleged victims declined to press charges.
George Zimmerman's mugshot from last night's arrest. (h/t @HankEpton) pic.twitter.com/2bwfLglEPt

— Michael Skolnik (@MichaelSkolnik) January 10, 2015
In 2005, Zimmerman's ex-fiancée had also filed a restraining order against him, alleging domestic violence, prompting him to file a reciprocal restraining order. The judge who presided over Zimmerman's initial bond hearing called the 2005 incident "run of the mill."
And in September 2014, police said Zimmerman threatened to kill a driver during a road rage incident in Lake Mary, and later showed up at the man's workplace.
The man claimed Zimmerman, who was carrying a gun, asked: "Do you know who I am?" before threatening, "I'll (f***ing) kill you," Orlando's Channel 6 reported. The unidentified driver also opted not to press charges.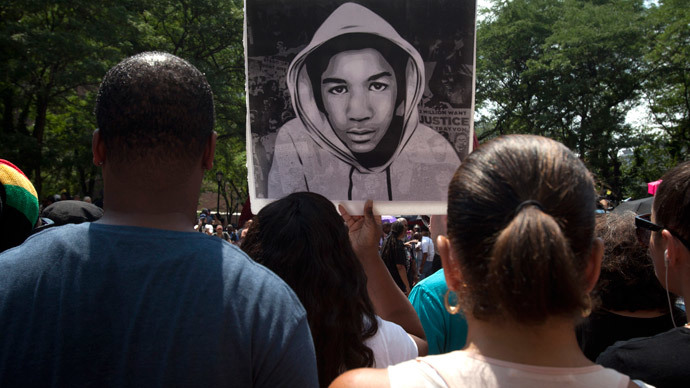 On July 13, 2013, Zimmerman was acquitted on charges of second-degree murder and manslaughter after shooting Martin, an unarmed 17-year-old black teenager, dead in the streets of Sanford, Florida.
Zimmerman, who was involved in a physical altercation with Martin at the time of the shooting, claimed he had acted in self-defense. The prosecution argued that Zimmerman had racially profiled the unarmed teen and instigated the fight that led to the shooting.
The incident sparked a national debate on race and self-defense laws, which are connected to the ongoing black lives matter protests across the United States.
You can share this story on social media: