FBI translator married ISIS terrorist she was investigating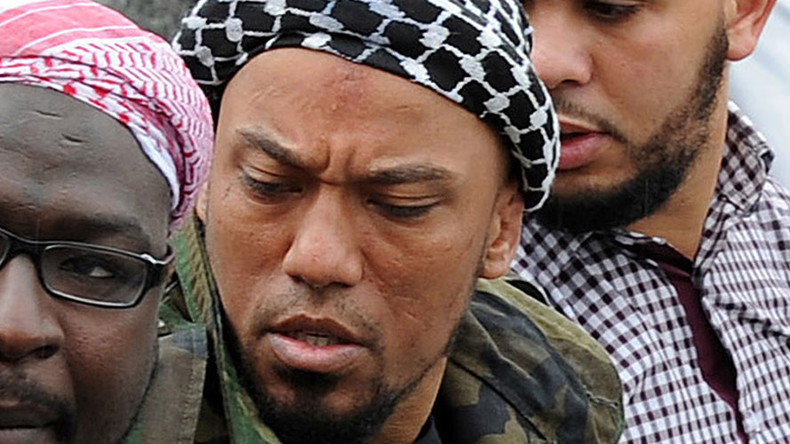 An FBI translator travelled to Syria and married an Islamic State (IS, formerly ISIS/ISIL) terrorist she had been investigating. Unsealed court documents revealed details of the marriage between Daniela Greene and rapper-turned-terrorist Denis Cuspert.
Born in Czechoslovakia and raised in Germany, Greene, 38, married a US soldier. She had moved to the US at a young age where she went on to work for the FBI as a contract linguist, a CNN investigation detailed after the court documents were disclosed.
In January 2014, Greene began investigating "Individual A", identified by CNN as Denis Cuspert, 41, a German IS terrorist seen in propaganda videos holding a severed human head.
A former rapper known as "Deso Dogg", Cuspert enjoyed minor success in the music industry, including opening for US rapper DMX.
After a car accident that left him close to death in 2010 he quit rap and converted to Islam, producing Islamic devotional songs, including one that praised Osama bin Laden.
In 2012, Cuspert fled Germany. A year later he emerged in Syria as "ISIS's Celebrity Cheerleader", according The Middle East Research Institute (MEMRI).
In April 2014 he appeared in a video declaring his allegiance to IS, claiming he would "continue to build it until it reaches Washington... Obama!" He then made a throat-cutting gesture, reported MEMRI.
READ MORE: German rapper is ISIS propaganda mastermind recruiting British jihadists
The video showed Cuspert holding a severed human head he claimed belonged to a man opposing the Islamist terrorist group.
It is unclear when Greene, who identified several of Cuspert's online accounts as part of her investigation, began communicating with him. In June 2014 she told the FBI she was travelling to Germany to visit family when instead she flew directly to Turkey, before crossing the border to Syria and marrying Cuspert, while still married in the US.
She discussed her situation with an unidentified correspondent via email, in which she expressed regret at her actions and recognition that she had broken the law.
"Not sure if they told you that I will probably go to prison for a long time if I come back, but that is life. I wish I could turn back time some days," she said.
After a month she left Syria and returned to the US where she was arrested and imprisoned for two years. Her short sentence was credited by the prosecutor to her cooperation with authorities.
In a statement to CNN, the FBI said they have taken several steps to reduce security vulnerabilities since Greene's incident. They did not identify the steps and declined to comment further.
"It's a stunning embarrassment for the FBI, no doubt about it," John Kirby, a former State Department official, told CNN.
Most outsiders risk "getting their heads cut off," he said, "so for her to be able to get in as an American, as a woman, as an FBI employee, and to be able to take up residence with a known ISIS leader, that all had to be coordinated."
The Pentagon reported that Cuspert was killed in a US airstrike in October 2015. Nine months later they said their assessment of the strike was wrong and that Cuspert had survived.
CNN, who said Greene now works as a hostess in a hotel lounge, withheld her location and obscured her face in images and video.
"If I talk to you my family will be in danger," she told CNN, declining to comment further.