Manhunt in Dallas after 2 people shot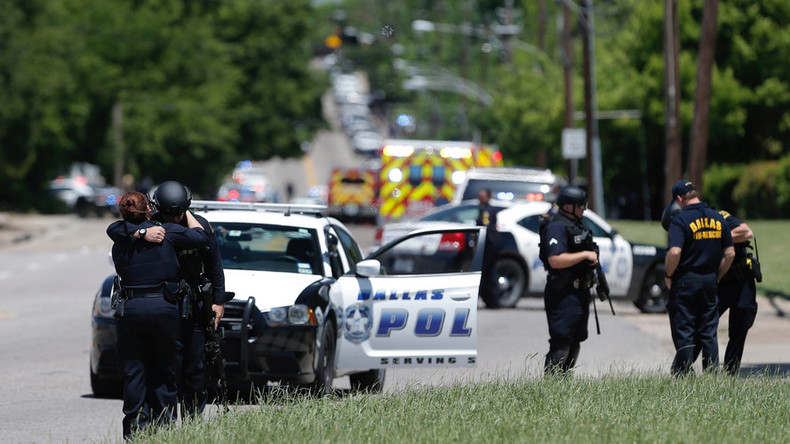 Police in Dallas, Texas are conducting a manhunt for a suspect who opened fire on paramedics, injuring multiple people. The first responder who was shot is in critical condition and in surgery at a nearby hospital, while an injured civilian is stable.
Paramedics were responding to a call for help from the gunman's wife of girlfriend. When they pulled up around 11:30am local time, the shooter opened fire with a rifle, injuring the firefighter and a neighbor, WXAS reported.
The shooter may have been suicidal.
The injured firefighter is an 11-year veteran of the department, and may have been shot several times, Acting Dallas Police Chief David Pughes said.
The neighbor was shot in the arm.
Police are actively searching for the gunman, who is described as a black male, about 5 feet 8 inches, weighing about 200 pounds and wearing a dark shirt and blue jeans. He is bald and walks with a noticeable limp.
Dallas Independent School district doesn't confirm if schools are on lockdown, but spokesperson Robyn Harris told the Dallas Morning News that, if notified, schools would go into "modified lock down," meaning classes would continue as normal, but there's "no in, no out" and no outdoor activities. There are two elementary schools within a mile and a half of the shooting.