Former Fox News host suing over sexual harassment, claims network spied on her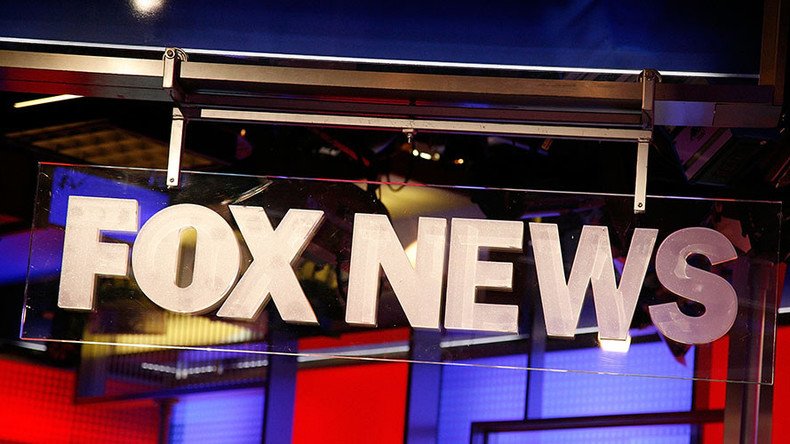 A former Fox News host, who is a plaintiff in a sexual harassment lawsuit against the network and its former CEO Roger Ailes, argues the network contrived "to have her private communications spied on as part of a campaign of intimidation."
The allegations come in a new lawsuit filed in Manhattan District Court on Monday by suspended Fox News host Andrea Tantaros.
The lawsuit states that Fox News executives, including co-President Bill Shine, hacked into Tantaros's digital devices and eavesdropped on her phone calls as retaliation for her claims against Ailes.
Tantaros says in the suit that a fleet of anonymous social media accounts, known as "sock puppets," used the information to send her subtle and disconcerting signals that she was being watched.
The suit claims a rise in offensive material on social media accounts directed toward Tantaros in early 2015, when she first notified Shine and other Fox News executives that Ailes had harassed her.
Then in May 2016, several Twitter accounts started to post material suggesting direct knowledge of her conversations, the complaint said.
For example, a picture of a movie about a black scorpion was posted just after she learned that a friend had been bitten by one. Another tweet invoked the idea of a memorial for Tantaros' dead brother, just after she and her mother had spoken of it; the third anniversary of his death was still a few months away.
In another instance, after Tantaros talked to the children of her other brother while they were at Disneyland, one of the accounts a tweeted a photograph of Mickey Mouse hugging two children.
"This is not just cyberstalking," Tantaros' lawyer, Judd Burstein, told NPR. "This is cyberstalking on steroids, because, as alleged in the complaint, they harassed her through sock-puppet social media accounts which conveyed the illegal fruits of their electronic surveillance of her. It was in essence two crimes committed at the same time."
Under Ailes, Fox News allegedly paid for "sock puppet" online accounts to promote his private agendas and also covertly supported the development of blogs that sexualized the network's female hosts and anchors, Salon reported.
The network vigorously denied the accusations in a statement.
Fox News executives "have no knowledge of the anonymous or pseudonymous tweets described," the statement said. "This lawsuit is a flimsy pretext to keep Tantaros and her sexual harassment claims in the public eye."
This is Tantaros's third lawsuit involving her tenure at Fox News. She sued Ailes and the network last year, saying that Ailes had sexually harassed her; that suit is currently in arbitration. She filed a separate suit last week in the State Supreme Court of New York, claiming that Fox News tried to undermine her credibility by instigating a derogatory Twitter post about her.
Tantaros was a rising star at Fox News, a political analyst and co-host of the popular show "The Five," when she says Ailes, the powerful head of the company, began sexually harassing her.
Ailes asked her to spin around to show him her body, to wear a tighter dress, and to hug him, in addition to prying into her love life, speculating about how she would look in a bikini, and asking her to discuss the sex lives of other employees, she says in the lawsuit.
"Flagrant misogyny, that was the environment," she told Cosmpolitan in 2016.
Tantaros said she reported the harassment and was first ignored, then later told to drop it because Ailes was a powerful man. But she didn't drop it.
"I don't care how much power men have. They don't have the right to disrespect women," she said.
Ailes and host Bill O'Reilly were both forced out of Fox News with major payouts after accusations of sexual harassment.
Tarantos' third lawsuit comes as several employees are preparing to file a racial discrimination suit against Fox News to add to the litany of alleged abuses by the network.
Fox payroll manager Tichaona Brown and payroll coordinator Tabrese Wright have accused co-worker Judy Slater of making "racially charged comments, including suggestions that black men were 'women beaters' and that black people wanted to physically harm white people," reports Think Progress, citing the New York Times.
The lawsuit also claims that Fox's accounting director, Tammy Efinger, participated in, or tacitly approved of, the ongoing racist behavior.
Slater was dismissed in February once litigation against the network began.
An additional seven employees are now expected to join the racial discrimination lawsuit this coming week.
The plaintiffs' attorneys say that Slater demanded that black employees compete in "arm wrestling matches'" with white female employees in an office located close to Ailes' old office, according to the letter to the network's attorneys from the plaintiffs' legal team, reportedly seen by New York Magazine.
The legal team also claims that Efinger spoke of her desire to "fight" a black employee.
The ongoing scandal comes as 21st Century Fox, led by the Murdoch family, is trying to acquire Sky, the British satellite television giant.
The last time a company led by Rupert Murdoch tried to acquire Sky, it was News Corporation, and the deal was abandoned amid a phone hacking scandal.
There are calls for the Office of Communications (Ofcom), the British regulator, to consider the sexual harassment allegations at Fox News Channel in the US.
On Friday, Britain postponed its regulatory review of the acquisition until after the country's general election in June. Ofcom is reviewing the potential effects of the potential acquisition on competition in the media industry and also assessing whether the combined company would be "fit and proper" to hold a broadcasting license.
You can share this story on social media: