State Dept apologizes, removes promotion of Trump's Mar-a-Lago amid ethics concerns
Published time: 25 Apr, 2017 03:55
Edited time: 25 Apr, 2017 07:51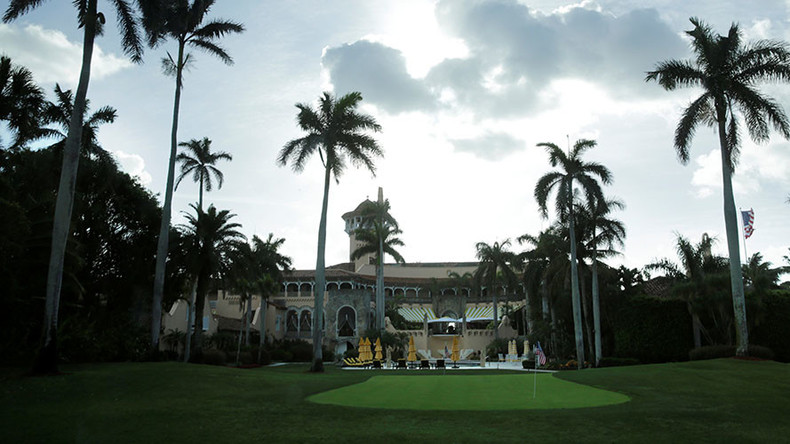 A promotional article for President Donald Trump's Florida resort that was posted on the State Department's official website has been taken down after possible ethics violations were raised.
On Monday, the State Department's promotional website, ShareAmerica, removed a blog post that had been circulating around numerous US embassies, including on the site of US Embassy in the United Kingdom and the US embassy in Tirana, Albania.
The post described the history of Trump's private property, which was built by Marjorie Merriweather Post in 1969. Upon her death, Post willed the property to the US government, intending it to be used as a "winter White House for the US president to entertain visiting foreign dignitaries," the site says.
Under the title "a dream deferred," the post describes how the idea didn't work, since Nixon and Carter never visited the property.
As maintenance costs soared, the government returned the property to the Post Foundation in 1981. Trump then purchased Mar-A-Lago in 1985 and by 2017, the post says, "Posts dream of a winter White House came true"
"By visiting this 'winter White House,' Trump is belatedly fulfilling the dream of Mar-a-Lago's original owner and designer," the post reads.
The piece was written by Leigh Hartman on April 4, just ahead of Chinese President Xi Jinping's visit to the estate.
Since taking office 95 days ago, Trump has spent a total of 25 days at Mar-a-Lago, spending nearly every weekend at his private resort, according to the New York Times.
After the election, the for-profit members-only club doubled the cost of membership to $200,000.
The original post, which can still be accessed through archives, has been replaced by a two-sentence apology.
"The intention of the article was to inform the public about where the President has been hosting world leaders. We regret any misperception and have removed the post," the page reads.
The watchdog group American Oversight called for an investigation by the State Department's Inspector General and the Office of Government Ethics into whether the page was ordered by the White House.
"Contrary to President Trump's belief, the presidency is not one 4-year-long infomercial for the Trump brand," Melanie Sloan, Senior Advisor at American Oversight, said in a press release. "Unfortunately, it seems the State Department has lost sight of this or else employees are so eager to impress their new boss, they are willing to ignore the law."
On Monday, Democrats and ethics watchdogs took to Twitter to call attention to the post, which was later taken down after going viral.