NYPD shifts from 'likely suicide' to 'suspicious death' of famous judge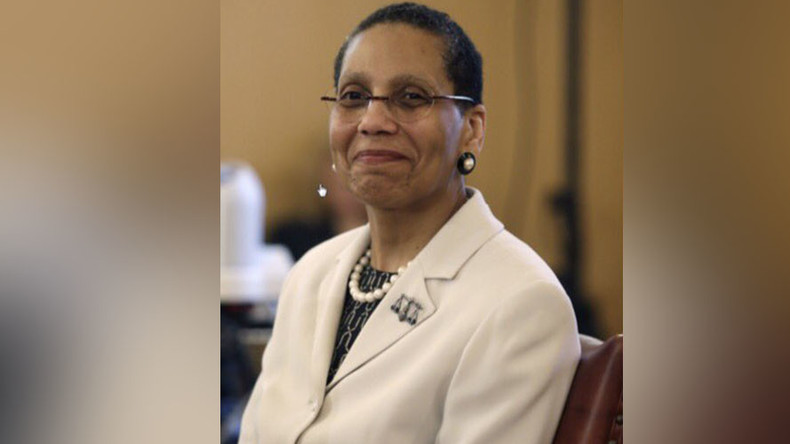 The New York Police Department is now calling the death of a "trailblazing" state judge suspicious, after originally saying that Sheila Abdus-Salaam likely committed suicide. Investigators have found no clear indication of suicide or criminality.
The fully-clothed body of the New York State Court of Appeals judge was found floating in the Hudson River off Manhattan Island last Wednesday. Abdus-Salaam, 65, was the first Muslim female judge in US history, as well as the first African-American woman to serve on the state's highest court.
She had been reported missing from her home in Harlem earlier in the day. Her husband later identified her body to police. Abdus-Salaam's body showed no signs of trauma or injury that would suggest foul play, leading the NYPD to initially say her death was likely suicide.
On Tuesday night, however, the department seemed to shift away from that description, saying that her death appeared suspicious.
"We have a middle-aged woman deceased in the water with all her clothes on with no signs of homicide or suicide," NYPD Sergeant Brendan Ryan told ABC News.
"When a body is found floating in a river, it is deemed suspicious in nature. Absent any clear signs of criminality, the cause of death is determined by the Medical Examiner," he added.
An autopsy conducted Thursday was inconclusive and required further study, a spokeswoman for the city's medical examiner told AP.
Water was found in her lungs, suggesting Abdus-Salaam was alive when she went into the Hudson, sources told the New York Post. She also had some slight bruising on her neck, but her eyes didn't show signs of strangulation.
Abdus-Salaam may have been depressed. She began taking medication for a depressive episode a few weeks before her death, an anonymous "well-placed" court source told the New York Daily News, adding that police had found those drugs.
The publicity and lack of concrete evidence of a suicide is worrying the NYPD higher-ups, which is why they are now reaching out to Harlem residents, a source told the New York Post.
"God forbid someone a year from now says, 'I killed the judge and this is how I did it,'" and the NYPD doesn't have the evidence to support or refute that claim, the source said. "That's why they're sending out these notices. It's to cover their bases."
Police will canvas the area around Abdus-Salaam's Harlem neighborhood Wednesday night to see if anyone remembers seeing her the night of her death. The NYPD obtained new video on Tuesday night that showed the judge walking toward the river, and are working to piece together her last movements, WABC reported.
"We're hoping if anyone could shed any light into the hours before her disappearance, it would help us establish what happened," said NYPD spokesman Stephen Davis.
There were no signs of forced entry or of a struggle in Abdus-Salaam's apartment, the New York Post reported. She left behind her car, purse, cash and cell phone.