'Trailblazing' NY judge found dead in Hudson River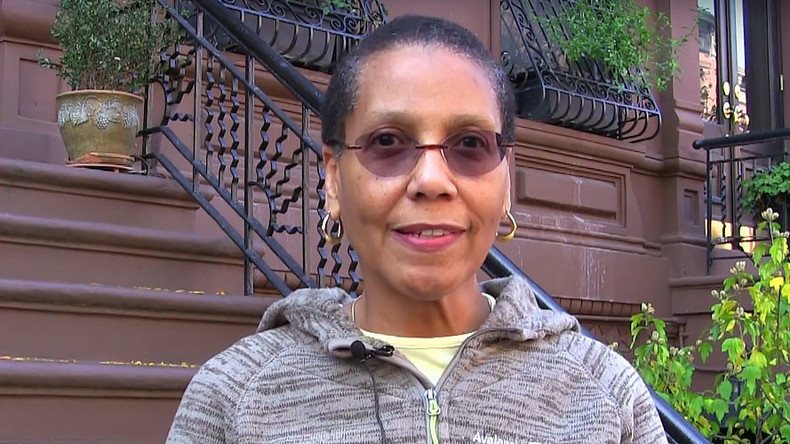 The first Muslim female judge in US history was found dead on the banks of the Hudson River in New York under mysterious circumstances. The case comes days after another judge in Chicago was shot dead outside his own home.
The body of New York State Court of Appeals Judge Sheila Abdus-Salaam, 65, was found floating in the Hudson River off Manhattan Island on Wednesday, the New York Post reported.
The New York Police Department Harbor Unit responded after witnesses spotted Abdus-Salaam's fully-clothed body floating in the Hudson River near 132nd Street and Hudson Parkway.
Abdus-Salaam had been reported missing from her home in Harlem earlier in the day. Her husband later identified her body to police.
Sources told the Post that Abdus-Salaam's body showed no signs of trauma or injury that would suggest foul play. Police are currently investigating the cause of her death.
In addition to being the first Muslim female judge to serve on the bench, Abdus-Salaam was also the first African-American to serve on the New York Court of Appeals, the highest court in the state.
New York Governor Andrew Cuomo (D) appointed Abdus-Salaam to the position in 2013. Before that appointment, she served as a judge on the Manhattan state Supreme Court for 14 years. On Wednesday, Cuomo remembered her as a "pioneer" and a "trailblazing jurist whose life in public service was in pursuit of a more fair and more just New York for all."
"Through her writings, her wisdom, and her unshakable moral compass, she was a force for good whose legacy will be felt for years to come," Cuomo said in a press release. "I was proud to appoint her to the state's highest court and am deeply saddened by her passing."
Justice Sheila Abdus-Salaam was a trailblazing jurist and a force for good.

On behalf of all New Yorkers, I extend my deepest sympathies. https://t.co/hnic07Shp1

— Andrew Cuomo (@NYGovCuomo) April 12, 2017
On Monday, Cook County Judge Raymond Myles was fatally shot multiple times outside his home in Chicago. His 52-year-old girlfriend was also shot in the leg in what police believe was a "targeted robbery."
Joshua Smith was arrested by Chicago Police on Wednesday in connection with the shooting and charged with first-degree murder.
At a news conference on Wednesday, Chicago Police Chief of Detectives, Melissa Staples, said the Chicago Police Department's investigation into the shooting is "very open, active and ongoing."
"The motive of this crime is robbery, which we do not believe is random – nor do we believe Smith acted alone," Staples said.
Smith was identified after police reviewed surveillance footage, which picked up the license plate number of the vehicle he used to drive to scene.
The FBI has offered a $25,000 reward for information that leads to the arrest of any additional suspects.