Falsified evidence could overturn 20k drug convictions in Mass.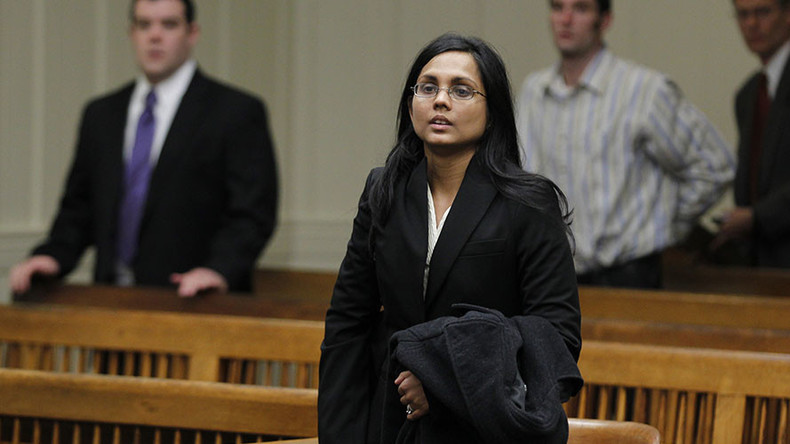 Massachusetts may be facing the largest mass dismissal of criminal convictions in US history. Around 20,000 drug-related convictions are expected to be overturned. The cases all involve a former state chemist who falsified evidence.
Tuesday is the deadline for district attorneys in Massachusetts to tell the state's Supreme Judicial Court which of the estimated 24,000 or so tainted cases could be ordered back to trial with evidence that was not handled by former state drug lab chemist Annie Dookhan, who was found to have tampered with or falsified evidence related to thousands of drug cases.
The American Civil Liberties Union of Massachusetts believes around 20,000 of those cases will be thrown out, an amount that would be unparalleled in the US. The ACLU, the Massachusetts public defender's office and private attorneys have worked on the dismissals for more than four years since revelations of Dookhan's actions.
"It's great for the people who were convicted by this evidence because they can finally get out from underneath the crippling collateral consequences of a drug conviction," said Matthew Segal, legal director of the ACLU of Massachusetts, the Boston Herald reported. "Hopefully this will help those people get housing and jobs and get on with their lives."
The state's high court told prosecutors in January that they would have until April 18 to report which of the mostly small-stakes drug cases could be re-tried and end in a guilty verdict with evidence that was never handled by Dookhan.
Middlesex District Attorney Marian Ryan, the head of the Massachusetts District Attorneys Association, declined to comment to the Herald on the deadline but said she did expect dismissals.
How cleared defendants in the Dookhan-related convictions will be notified, how those defendants' records will be scrubbed and how other cases will be retried are points still to be determined, the Herald reported.
"It has taken many years and there was an injustice inherent in the slowness of the pace, but it's better late than never," Peter Elikann, the former chairman of the Massachusetts Bar Association's criminal justice section, told the Herald.
In April 2016, Dookhan was granted parole from her prison sentence and released after three years of incarceration. In 2013, she pleaded guilty to 27 counts of misleading investigators, filing false reports and tampering with evidence while she worked at the Hinton State Laboratory Institute.
The tampered evidence pertained to Dookhan's work over an eight-year period, according to reports. In addition to falsifying evidence, she admitted to lying about her job qualifications as well, all in an effort to appear highly productive.
According to the ACLU, 62 percent of the Dookhan-related convictions in question were for drug possession and 90 percent were prosecuted in "low-level" district courts.
"[T]he crisis is not the result of one bad actor,"wrote the ACLU's Kade Crockford. "Annie Dookhan, the 'rogue' chemist at the center of this debacle, was free to falsify drug lab results for eight full years because the system is designed to facilitate convictions, while simultaneously being utterly ill-equipped to either provide equal justice to defendants or restore justice to the wrongfully convicted."